What The Apple Tablet Netbook Might Look Like
Despite Apple's insistence that the device doesn't exist, analyst after analyst is throwing in a new opinion about what the Apple netbook/tablet/iPad/MacPad/iTablet is going to look like. One reporter from Barron's even said he'd gotten his hands on one, and that "it's better than the average movie experience, when you hold this thing in your hands."
Here's one projection of what we'll see if Apple steps up and does this netbook thing: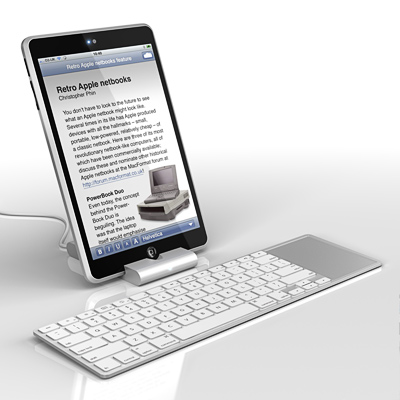 Pretty nice, I'll admit. But is this all heresay?
Before you make your final decision, be sure to take a look at what we've written since the mythical Apple netbook reared its head ages ago.
Via SlashGear.