Don't Waste Time On Dell's Latitude Z's Wireless Laptop Charger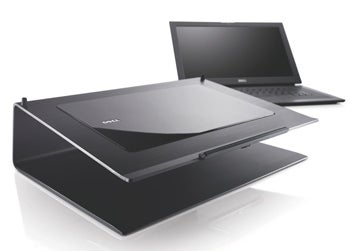 As you may or may not have heard, Dell recently came out with a new edition to the Latitude Series: the Dell Latitude Z . And like most new laptops, it comes with some design features that sound impressive and some that that just sound cool. The Latitude Z's inductive wireless charger, unfortunately falls into the second category.
The wireless inductive charger works by using a pair of coils (one each in the laptop and charging stand) and an electromagnetic field. The coil in the charger creates an EM field which induces a charge to flow through the coil in the laptop.
While the concept of the charger is quite awesome – come on, who wouldn't want to boast about their laptop having a WIRELESS charger that works through INDUCTION – Dell claims that the charger is no more effective than a regular AC charger. The base in the press photo looks large and unwieldy, and will most likely be best off sitting on top of a desk. And the fact that it costs an extra $200 to the base price doesn't exactly help either.
Via PC World.