New Lenovo IdeaPad Netbook Equipped with Pineview Processor, Hits FCC, Won't Launch Until Early 2010
At first glance, Lenovo's latest Ideapad ultraportable netbook, thus far named the FL5-B3,  is pretty typical, but at least it has an interesting CPU. The 10.1″ FL5-B3 netbook has 1024×600 resolution and is equipped with a 1.66GHz Intel Pineview processor (most likely the N450), 2 GB of DDR2 RAM (a Samsung chip), and a 250 GB 5400 rpm Seagate hard drive.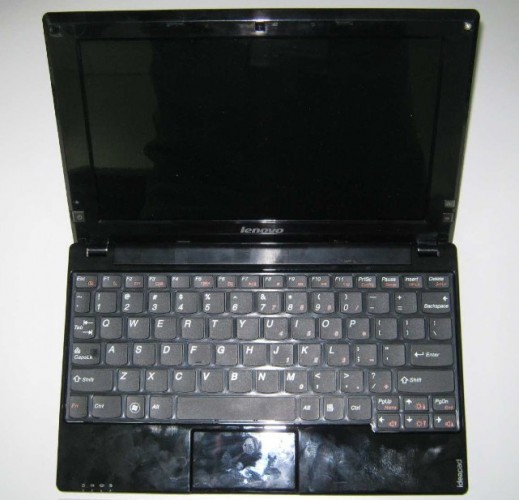 Designwise, Lenovo's new Ideapad netbook will be similar to previous IdeaPads, but as you can see in the photo above, this little sucker will be a fingerprint magnet. Also, there is no trackpad button in this model, which implies that there will be some form of integrated clicking.
Unfortunately, since Intel is not releasing Pineview until at least January 2010, this Lenovo netbook is not likely to show up until early next year either. At least the wait's only a little bit longer.
Via Slashgear.