MSI Introduces AMD Congo-Based Wind12 U230 Netbook, Calls It "Showpiece" of the Year
Claiming that it's this year's "showpiece" of the netbook world, MSI has recently introduced the Wind12 U230 netbook. Not unjustly named the "showpiece" of the year, this masterpiece of a netbook features a dual-core CPU, an integrated ATI Radeon HD3200 GPU, and the capacity for 4 GB of RAM and a 320 GB hard drive. The Wind12 netbook also has an HDMI output port, Ethernet, and three USB ports, and ships with Windows 7 Home Premium. Might as well call it a laptop, no?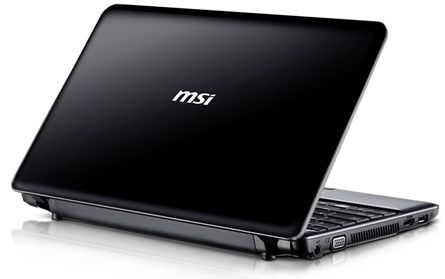 MSI has also expanded the surface of the keyboard to cater to users' needs of comfort. Overall, the Wind12 netbook weighs roughly 1.3 kg, including a 3-cell battery that holds about four hours of juice. Overall, not bad specs compared to other netbooks, considering its performance capabilities.
Via TechSpot.