Nokia To Sell Booklet 3G Netbook In UK For £650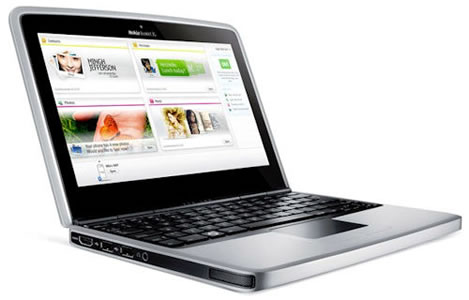 This January, Nokia is going to be selling the Nokia Booklet 3G netbook for £650, or around $1000 USD. This is a big boost over its £500 price quote back in August.
But if you can drop that kind of cash, you won't be disappointed with your new netbook. The Nokia Booklet 3G rocks a 10.1-inch 1280 x 720 HD display, HDMI, and a variety of connectivity coptions including integrated 3G, Wi-Fi, and GPS. The hardware is solid – an Intel Z530 CPU, 1 GB of RAM,  a 120 GB HDD, GMA500 and a godly 16-cell battery that will keep your machine churning for up to 12 hours. The new netbook runs Windows 7.
Not impressed? There's probably something wrong with you. Even so, Nokia is planning a new Booklet 3G netbook in 2010. It will run Intel hardware with Maemo technology and most likely a lower price tag.
Via WhiteHatFirm, image via TechSpot.