Looks like we've got another example of a netbook user getting royally screwed. This time it's not from AT&T, but Best Buy. Why? Some guy has discovered that, under Best Buy's Geek Squad Black Tie Protection Plan, installing Linux is enough to void your warranty.
The user wrote on the Consumerist blog:
"My four month-old netbook's touchpad and power adapter all stopped working. I took the machine into Best Buy for service under the Geek Squad's Black Tie Protection Plan on Saturday, and demonstrated its problems. The manager of the Geek Squad informed that installing Ubuntu Linux on my machine voided my warranty, and that I could only have it serviced if the original Windows installation was restored. Furthermore, he insisted that the touchpad and power adapter had been broken because I installed Linux."
Best Buy may have a point – driver conflicts can happen if you switch OSes, so as long as Windows was restored all should be well. Right?
Not so. Apparently, the store's Geek Squad manager told him that his installation of Linux had "permanently voided" his warranty.
It will be quite an issue if Best Buy stands by its ruling, so if I had to guess I'd expect that they either amend their policy or let the guy off the hook and replace his netbook.
Via TorrentBomb.
Dec 25 2009
Christmas morning has passed, and that means retailers are itching to sell off excess holiday inventory. Luckily for you, that means some solid price cuts.
Best Buy has already listed sales in a press release, which include a Lenovo netbook for only $197. Walmart is extending its Blu-Ray movie sale to more movies, all available for under $20, and will be selling an eMachines netbook with a $150 subsity.
JC Penney is in on it too, opening at 5 AM on December 26th. They've got over 100 doorbuster items on sale when you get up in the morning, and if you're afraid you won't get up on time, they're offering an "after Christmas wake-up call" via text message.
Target is offering giftcards with certain purchases as well as special camera and LCD TV deals available for a short time only.
Via LimeLife.
Nov 24 2009
We've got the latest on Best Buy's deals for Black Friday 2009. Best Buy loves to offer slashed prices on computers, and netbooks are the big thing this year, so as expected we'll be seeing a host of great new netbook deals on store shelves on the 27th.
Their 12-page Black Friday ad reveals crucial details about the plan for this Friday. Best Buy will open its doors at 5:00 AM, passing out tickets for their specials at 3:00 AM. Certain deals, like the $197 HP Laptop with an Intel Celeron CPU, are only available in-store. Others are available online as early as Thanksgiving Day.
With no further ado, take a look at Best Buy's Black Friday netbook and laptop deals:
Compaq Netbook w/Intel Atom Processor, 1GB Memory, 160GB Hard Drive – $179.99
Compaq Netbook w/Intel Atom Processor, 1GB Memory, 250GB Hard Drive – $229.99
eMachines Desktop w/AMD Athlon Processor, 3GB RAM, 320GB HD, Windows 7, w/18.5″ LCD Monitor and HP Deskjet Printer – $299.97
Dell 10.1″ Netbook w/Intel Atom Processor, 1GB Memory, 160GB Hard Drive – $379.99
Sony 15″ Laptop w/Intel Dual Core Processor, 4GB Memory, 320GB Hard Drive, Windows 7 – $399.99
Toshiba 16″ Laptop w/Intel Core 2 Duo Processor, 3GB DDR3 Memory, 250GB Hard Drive (Model # L505-S5984) – $399.99
Sony 15″ Laptop w/Intel Dual Core Processor, 4GB RAM, 320GB HD, Windows 7, Sony Headphones, Built-In Blu-ray, Blu-ray Movie – $479.97
Toshiba 16″ Laptop w/Intel Core 2 Duo Processor, 4GB DDR3 Memory, 320GB Hard Drive (Model # L505-S5984) w/Printer and Case – $499.97
HP Desktop AMD X4 Quad Core, 8GB Mem, 1TB Hard Drive, 20″ Monitor, HP Deskjet DJ350 Color Printer, Windows 7 Home Prem – $499.97
HP 15.6″ Notebook w/AMD Turion II Dual Core Processor M500, 6GB Memory, 320GB Hard Drive, Windows 7 – $599.99
HP 15.6″ Notebook w/AMD Turion II Dual Core Processor M500, 8GB Memory, 500GB Hard Drive, Windows 7 – $699.99
Macbook 13.3″ Notebook w/2.26GHz Intel Core 2 Duo, 2GB DDR3 Memory, 250GB Hard Drive, w/$150 Gift Card – $999.99
Via Huliq.
Nov 11 2009
If you're looking for a laptop that does all the basics and don't want to shell out a buttload of dough, here's some food for thought. This holiday season (actually, starting tomorrow) an Acer Aspire laptop will go on sale at Best Buy for a mere $249.
This Acer Aspire laptop will feature netbook-like specs, including an Intel Celeron 900 CPU, 2 GB of RAM, and a 160 GB hard drive. It's price tag will also be comparable to that of a netbook, ringing in at $249. In addition to this Acer laptop, some other items on Best Buy's holiday list will include 30+ laptops, six netbooks, 17 desktops, and four all-in-ones.
Via MaximumPC.
Nov 7 2009
Between 11/06/2009 and 11/14/2009, Best Buy Reward Zone program members can reserve a Nokia Booklet 3G netbook before it becomes available on November 15. Nokia's Booklet 3G netbook costs $300 with a two-year contract and $600 without.
To learn more about Nokia's newest netbook, check out one of our previous articles.
Via Gizmodo.
Oct 22 2009
If you're ready to get rolling with Windows 7, but lack for hardware to try the new OS on, I advise you get to Best Buy immediately. The latest package by the retailer debuts an HP desktop, laptop, netbook, and router for the earth-shattering price of $1200.
All three machines come with Windows 7 preinstalled. Here are some specs from Gizmodo:
Space-saving HP Slimline desktop (s5212y)
Thin-profile 18.5″ LCD monitor (w1858)
Media-savvy HP laptop (G60-535DX)
Compact HP Mini netbook (110-1125NR)
Speedy NETGEAR Wireless-G router (WGR614)
Seamless in-home setup of the PCs and router by Geek Squad (4000954811)
The desktop has a 2.5 GHz Pentium chip, 3 GB of RAM, a 320 GB HDD and a DVD burner. The laptops is a 15.6-inch machine running a 320 GB HDD, 3 GB of RAM, and coming with HDMI out. The HP netbook is the HP Mini 110, which you can read about here.
Now get your ass to Best Buy and pray to whatever deity you love that supplies are still available.
Oct 13 2009
Nokia and Best Buy have recently announced that they will be teaming up to exclusively sell the Nokia 3G Booklet netbook. The price for netbook will be $299 per unit with a two-year contract at $60 per month for a 5 GB data plan. (If you're not interested in getting a data plan, just the netbook, you can still buy this netbook, but you'll need to shell out $599.)
This is a significant move for Nokia, as it's their first actual entry into the PC market. It's also a significant move for the industry, as launching a Windows 7 netbook is a first attempt at launching a device geared towards both mobility as well as top design. For Best Buy, this is a also a significant move, as it marks the longest exclusivity period that a retailer has obtained from AT&T for a wireless device.
Click here to read more about the specs of the Nokia 3G Booklet. The Booklet will be available for presale in store and online starting October 22. Demo units will be available in the 1,050 big-box outlets and 50+ stand-alone Best Buy Mobile stores by October 25. The actual product will be available in Best Buy stores staritng November 15.
Via Twice.
Oct 5 2009
Joining Sony in efforts to promote breast cancer awareness, Hewlett-Packard has introduced its own pink netbook and accessory bundle.
The HP Pink Chic netbook and accesory bundle includes a 10.1″ netbook with 1 GB of RAM and a 160 GB hard drive, an HP Mini Pink Chic sleeve, and an HP Mini retractable pink mouse.  The netbook runs on Windows XP and weighs roughly 2.57 pounds, which is pretty decent.
You can get this entire bundle at Best Buy for $379.99 ($10 more than the price for only an HP Mini Pink Chic netbook) and HP will be donating $1 to Susan G. Komen for the Cure for each Pink Chic sleeve or Pink Mouse sold between 9/20/2009 and 12/31/2009. Pick up yours today and join the fight against breast cancer!
Via Chipchick.
Oct 3 2009
Tech-retailer Best Buy has recently announced that they will be the exclusive retailer of the Nokia Booklet 3G netbook, but have not announced the price at which the netbook would sell. The USD equivalent of the cost in Euros is approximately $800, but at a price like that, the netbook would most likely not sell well. Rumor has it that it's been spotted as part of Best Buy's inventory for a price of $599.99.
There have certainly been netbooks in that price range and the Booklet seems like an impressive machine, but it's uncertain how well the netbook will sell because of it's costly price tag. At least the $600 doesn't require a contract with a major telecom. We'll keep you posted when we hear anything new.
Via Laptop.
Aug 20 2009
Posted by Joyce in Acer, Netbook News
Comments Off on Lower-Priced Laptops Give Netbooks a Run for Their Money
One of the main reasons everyone simply adored netbooks was because they were cheap alternatives to laptops, but nowadays, the prices of laptops has seemed to drop significantly.
A little while ago, we blogged about Wal-mart's $348 laptop. Speaking of cheap laptops, Best Buy is currently offering an Acer laptop (model number AS5516-5474) for only $279 (previously $299). Let the price wars begin!
Best Buy's laptop offer is for an AMD-based Acer laptop, which has a 15.6″ screen (WXGA) and is powered by an AMD Athlon TF-20 64 processor and an ATI Radeon Xpress 1200 graphics chipset. Unlike a netbook though, the machine has 2 GB of RAM (instead of 1), but like a netbook, it only has a 160 GB hard drive.
Other tech specs of this Acer laptop include 802.11b/g wireless and 10/100 Ethernet LAN. The machine also has a DVD-RW drive and runs on the Windows Vista (Home Basic Edition) OS. It's heavier than a netbook though, weighing in at roughly six pounds and measuring 1.5″ thick.
Since laptop prices seem to be dropping, netbook sales could potentially suffer. What do you think will happen? For those of you still on the market for a netbook, would you still buy one, knowing that you may be able to get your hands on a cheap laptop?
Via CNet.
Dec 9 2008
Comments Off on Netbook Leader Board: 3Q 2008
2008's third quarter has shown some interesting prospects for netbooks. The numbers are in, and the Acer Aspire One has overcome ASUS' Eee PC for top units shipped.
Acer, owning a massive 38.3% chunk of the market, sold 2.15 million netbooks. ASUS sold 1.7 million, which marks in at 30.3%.
The Aspire One is now available cheaper than ever, with an XP-loaded version at Best Buy for $299. We're excited to see how the competition heats up next year, considering the variety of ASUS' new releases.
Nov 27 2008
Thanksgiving is here, though given the amount of crazy deals to be offered tomorrow, it might more properly be named 'Black Friday's Eve.'
Netbooks are going to be flying off the shelves this year, with some amazingly cheap offers on classic netbooks, as well as some new ones. With the slew of recent new netbook releases on everyone's mind, tonight and tomorrow will be big for the industry. With no further ado, check out these amazing Black Friday netbook deals, coming to a retailer near you.
The Asus Eee PC 900a will be offered at Best Buy for $299, the cheapest it's been since its original release. In case you've forgotten, the 8.9″ XP-running netbook hit stores at $550 back in the day. Though unconfirmed, some analysts (such as one on ComputerWorld Blogs) suspect the Asus Eee PC 1000 may also be going for about $399.
The Dell Inspiron Mini 9 will also be offered for a fantastically cheap $299, to feature 512 MB of RAM, an Ubuntu 8.04 memory card, and 4 GB SSD.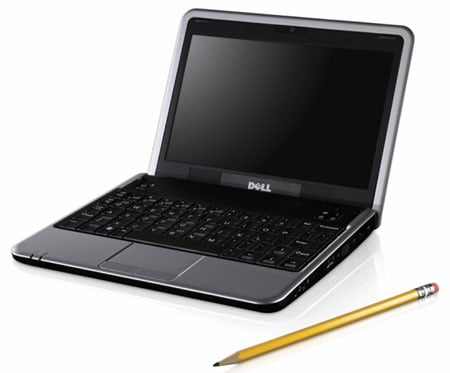 The classic Acer Aspire One will also be offered for dirt cheap, with the XP Home version going as low as $349 and the Linpus Linux one for $300. It has an 8.9″ display and is known for its excellent keyboard. Expect a comparable 512 MB RAM but a massive 8 GB SSD.
Finally, the MSI Wind 100 – with 10″, 1 GB RAM, 120 GB HDD – will be measuring in at an easy $299. This netbook runs a SLED, or SUSE Linux Enterprise Desktop.
These deals are so good that we can definitely expect netbooks to be, as of tomorrow, creeping into the homes of consumers. We'll be all over those developments as they come. For now, happy Thanksgiving and get up early because tomorrow is a big day. If there is a better day to get yourself a new netbook, we don't know of it. Good luck!