The Federal Communications Commission submitted its National Broadband Plan, as expected, to Congress yesterday.  Still in its preliminary stages, it outlines some of the Commission's major goals.  There is a lot of work cut out for the FCC, and it wants to first establish a standard metric for network quality.  This will come in the forms of broadband benchmarking and pricing reports; unsurprising, as they already have shown interest in setting up speed tests and collecting data from ISPs in terms of latency.
The FCC's policy fleshes out four major recommendations that they want to see  implemented:
Encourage and ensure "robust competition"
Use government resources and controls to update the networks
Deploy "broadband and voice in high-cost areas" and allow for broadband to be accessible and affordable to lower income Americans
Maximize government usage and benefits of broadband in public sectors
This is coupled by 6 long-term goals to guide the next decade:
The famed dream of 100 million US homes having access to 100 Mbps Down/50 Mbps Up
The US becoming the leader of "mobile innovation, with the fastest and most extensive wireless networks of any nation"
All Americans having "affordable access to robust broadband service"
All communities having access to 1 Gbps lines to provide vital services for education, healthcare, and government
All first responders having "access to a nationwide, wireless, interoperable broadband public safety network"
All Americans being able to use broadband to check on their energy consumption in real-time
The budget costs may be paid off following the successful auctioning of a 500 MHz spectrum to mobile carriers.  Any additional cost to taxpayers should be offset by the benefits coming from improved government efficiency, and using previously allocated government funding.  The full plan is a comprehensive 6-page report, but it still is officially and likely always be, like most Google products, in beta.  The FCC has the surprisingly realistic sentiment that the Internet is constantly in flux, and the plan will need to account for future changes.
Mar 14 2010
In the eyes of many, it is a move long overdue: the Federal Communication Commission will be debuting a plan to regulate and expand the internet to meet the need of its highly expanding user base.  Dubbed as FCC's "National Broadband Plan", it is to be proposed to Congress this Tuesday.
This is a big deal in the US, where telecommunications are one of the biggest bastions of corporatism and deregulation, and American broadband has remained stagnant for the last decade, as Europe and Asia races ahead.  The goal of it is stated on Broadband.gov, a new site dedicated towards this effort:
"The American Recovery and Reinvestment Act of 2009 (Recovery Act) was signed into law on February 17, 2009. The Broadband Initiatives funded in the Act are intended to accelerate broadband deployment across the United States. The Recovery Act authorizes the FCC to create a National Broadband Plan, that 'shall seek to ensure that all people of the United States have access to broadband capability and shall establish benchmarks for meeting that goal.'"
Broadband.gov also put up a speed test to check the current quality of people's broadband connections.  However, whether any of this will be to much avail is up to question.  The telecommunications lobby in Washington is enormous, and it is unlikely that telecom titans like AT&T, Verizon, and Comcast will respond favorably to having their industry regulated.
Via Gizmodo
Feb 7 2010
Apple's latest device, the iPad, will be carried by AT&T when it is released. However, AT&T's network is not the most reliable out there, as evidenced by the problems it has had since the iPhone's release.
The Federal Communications Commission (FCC) is concerned about the effect the iPad will have on the AT&T network. Last week, it posted the following on its blog:
With the iPad pointing to even greater demand for mobile broadband on the horizon, we must ensure that network congestion doesn't choke off a service that consumers clearly find so appealing, or frustrate mobile broadband's ability to keep us competitive in the global broadband economy.
Of course, it does not specifically mention AT&T by name, but there really is no doubt to whom the entry refers. AT&T's network needs an upgrade that will probably cost around $18 billion. Apple apparently has faith in AT&T, at least judging by Apple COO Tim Cook's comments.
The FCC blog entry also raises the question: will the FCC approve the iPad?
Via CoolTechZone, image via AT&T.
Dec 5 2009
Two more versions of the MSI Wind netbook were recently spotted on the FCC's website. The model numbers for these netbooks are MS-1241 and MS-1243. One model has an 11.6″ screen display while the other has a 12.1″ screen display and both are equipped with AMD processors. The MS-1243 netbook may actually be the MSI Wind U230 that is going through its final checkup before being confirmed for release.
Some other tech specs for the MSI Wind netbooks include b/g/n Wi-Fi, Bluetooth, 3G WAN, a multicard reader, a 1.3 megapixel webcam, HDMI out, and VGA out. A TV tuner will be optional. The OS is assumed to be Windows 7, as Windows XP is quickly being phased out. The overall weight for these netbooks will fall around 3 pounds.
Via NewNetbookReviews.
Nov 25 2009
Pineview netbooks are starting to pop up left and right. Here's one that's recently been spotted on the FCC's website – the Fujitsu Lifebook MH380. The rumored tech specs so far include a 10.1″ screen display with 1366×768 resolution, a 1.66GHz Intel Atom N450 CPU, Atheros 802.11 b/g/n Wi-Fi, and Realtek 8103EL-GR 10/100 Ethernet.
RAM is rumored to be 2 GB DDR2 and storage is rumored to be 160 GB or more. No other news is yet available on this netbook, but since it's a pre-production sample, specs could be very likely to change. We'll keep you posted on any developments.
Via WirelessGoodness.
Nov 2 2009
Lenovo may be releasing a new Ideapad netbook soon, as one has been spotted on the website of the FCC. Codenamed 0251, this netbook is rumored to have a 10.1″ screen display, Wi-Fi, Bluetooth, one USB port, a mini-HDMI port, and a 3-in-1 card reader.
This Lenovo netbook model is still being developed but we'll keep you updated on the progress. In the meantime, here are some pictures and diagrams of this new netbook:
Via WirelessGoodness.
May 17 2009
The Federal Communications Commission has recently cleared Asus' Eee PC T91. Consumers who want to install upgrades on this netbook are now free to do so.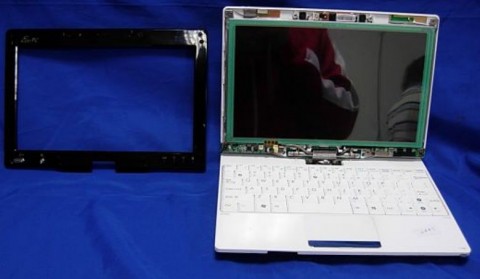 Some points of interest to consider for upgrades include the current solid state hard drive, RAM, and GPS. Not all parts of the netbook are upgradeable though. The battery is not able to be removed, but the presence of dual SD card slots somewhat makes up for this.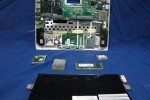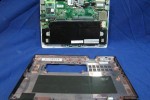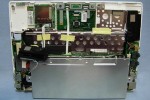 Go here and click on "Users Manual" for a full manual for this netbook.
Via SlashGear.