Dell's gaming wing is making a big splash into the world of netbooks with its M11x system, which was introduced at CES a couple of weeks ago.
Unfotunately, the M11x won't be available until March 1, but Dell has decided to let people pre-order from their site. The price starts at $799 for the base configuration, which includes an Intel Pentium SU4100 1.3GHz processor, 2GB of DDR3 RAM, a 160GB hard drive, and the new nVidia GeForce GT 335M graphics card with 1GB of graphics memory. It comes running Windows 7 Home Edition on a 11.6-inch LED-backlit display, and Dell claims that the M11x will deliver "the graphics power of a 15-inch laptop in an 11-inch form factor."
Upgrades for this baby include a beefier Core 2 Duo SU7300 CPU, up to 8GB total in RAM, and larger hard drives in the 250GB, 320GB, or 500GB size, or a 256GB solid-state drive for an arm and a leg. You may think I'm joking about that last part, but historically, prices have gotten jacked up for SSD configurations.
Color choices include black or silver, and following Alienware tradition, you can choose different color options for the system's LED lighting.
Via ZDnet.com
Jul 2 2009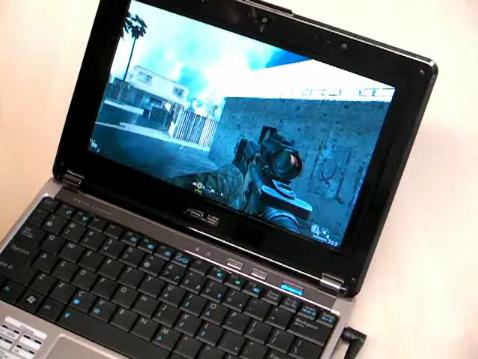 Though gaming on netbooks has often been seen as something as an impossibility, netbook users have been experimenting with how far a simple Win XP 1.6 GHz Atom netbook can go. There are videos out there of netbooks managing to emulate Nintendo systems. Web-based browser games have never been a problem for netbook hardware either.
While netbooks can't very well crank out the graphics of a game like Crysis, older titles – the NYTimes noted Asheron's Call and Civilization III – can be made to function smoothly. Intel recently threw together a list of games that have been tested on the Mobile Intel 945GM Express chipsets, commonly used to power netbook graphics in a variety of models.
Screen size is always an issue for gaming, and default RAM setups can hinder gaming as well. However, updating graphics drivers or installing more memory makes gaming on your little machine a very real possibility.
Don't have an optical drive? Try downloading games from a client like Steam.
Picture via SlashGear.
Dec 1 2008
Comments Off on Time For Another Industry First: A Netbook For Games
It's become clear that nowadays almost every netbook on the market comes with a 10-inch/Intel Atom/Windows XP formula configuration. Finding a netbook that breaks the mold is a great surprise, to say the least, and today is one of those occasions. Once again rising to the occasion, ASUS – whose recent developments we have been following in our articles here and here – has decided to deliver a netbook that will surely shock you.
The ASUS N10J is a 10-inch system that will, as a change of pace, not share the Eee PC brand name. Other ASUS netbooks have fallen under the Eee PC label but, perhaps to highlight the uniqueness of this new netbook, ASUS has decided not to continue the trend.
However, that is not all. It appears that this new netbook is going to be meant for games… what?!
At first glance, this seems anachronistic. Could low-power and small screen size, features that characterize standard netbooks, be even remotely compatiable with gaming?
The N10J will enter the market at $699, which is somewhat above the average. It has an Nvidia GeForce 9300 graphics card  to run the games it means to, which is the first time discrete graphics have been seen on a netbook. Interestingly, there is an option to switch between GeForce graphics and the integrate Intel graphics, so if you want to do a bit of tweaking to improve your battery life while gaming, you can.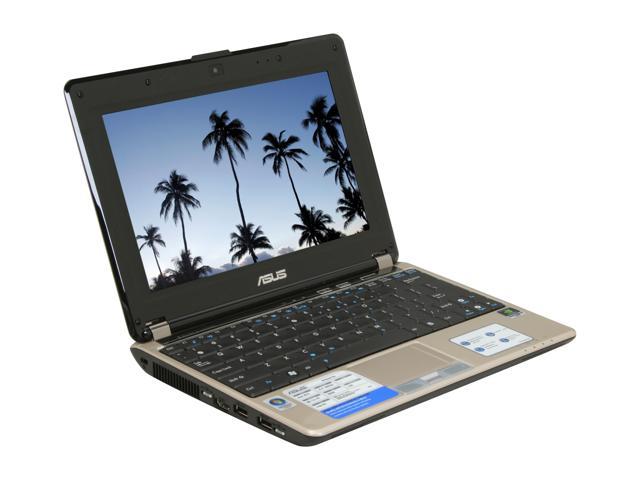 The new netbook should appeal to PC game lovers, and prove to be an excellent device to travel with. Of course, this will require buyers to adapt to playing with lower framerates and turning down the graphics. In order to compensate for the added task of running games the ASUS N10J has 2 GB of RAM and a 320 GB HDD.
This excellent new attempt to change the industry is exemplary of the calculated risk-taking ASUS has proven it can harness and succeed with. It remains to be seen if any competitors are up to ASUS' challenge.