Dell's 10-inch netbook has gotten an upgrade. The new Dell Mini 10 will implement Intel's 1.66GHz Pineview Atom N450 processor, replacing the current Mini 10 and 10V which use Z520 and N270 processors.  The Mini 10 will be offered starting January 7th with your choice of Windows 7 or Ubuntu Linux. In addition to the processor upgrade, the Mini 10 will change some features, adding in a new textured palm rest and scrapping the multi-gesture capabilities of the trackpad. However, the integrated trackpad buttons will remain.
A few optional features have also become available with this new model. They include 3G or GPS Bluetooth, Broadcom Crystal HD Solution software, and a built-in TV tuner. The battery can now also be upgraded to a 6-cell battery. Luckily, the base price of the netbook will remain the same at $299.
Image Via UberGizmo
Via TechTree
Nov 16 2009
At first glance, Lenovo's latest Ideapad ultraportable netbook, thus far named the FL5-B3,  is pretty typical, but at least it has an interesting CPU. The 10.1″ FL5-B3 netbook has 1024×600 resolution and is equipped with a 1.66GHz Intel Pineview processor (most likely the N450), 2 GB of DDR2 RAM (a Samsung chip), and a 250 GB 5400 rpm Seagate hard drive.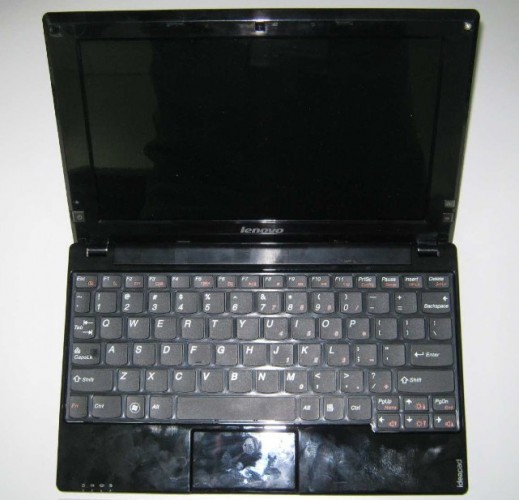 Designwise, Lenovo's new Ideapad netbook will be similar to previous IdeaPads, but as you can see in the photo above, this little sucker will be a fingerprint magnet. Also, there is no trackpad button in this model, which implies that there will be some form of integrated clicking.
Unfortunately, since Intel is not releasing Pineview until at least January 2010, this Lenovo netbook is not likely to show up until early next year either. At least the wait's only a little bit longer.
Via Slashgear.