For a long time the difference between a netbook and notebook was fairly clear. With a netbook you have limited processing and graphical power, but you had reduced cost, wonderfully enhanced portability, and a notably higher battery life. As predicted however, advancements in the tech industry have created even smaller, cheaper, and more efficient chips that can fit into both netbooks and notebooks. The major push has been by Intel, who has finalized their 2010 Intel Core Ultra-Low Voltage processors for thin laptops.
This kind of advancement is critical: as the tablet industry is expanding, the need to bring high performance to portable devices is a must in order to stay competitive.  Mooly Eden, the vice president and general manager of the PC Client Group at Intel, said in a press release that "Intel's leadership in 32nm high-k metal gate process technology, combined with breakthrough architecture and design has enabled thinner, lighter and faster notebooks than previous models, with terrific battery life. Not only are laptops becoming ultraportable, but with the new processors inside, users will see faster response times and less waiting."
Via PCWorld
Jan 30 2010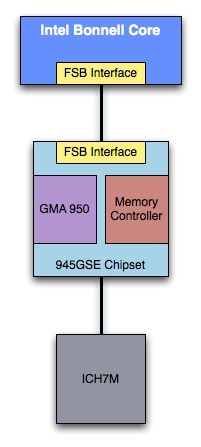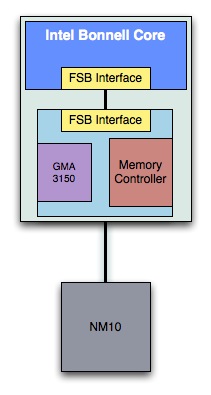 The Intel Atom Pine Trail platform, which was originally thought to be a grand step forward for netbooks, has not met our expectations.  It may be in part due to over-hyping by followers of its development, but ultimately the performance gains provided by the new line were marginal at best and irrelevant at worst.  So what caused this discrepancy?
Those hailing the Pine Trail as a godsend to netbooks graphics ultimately misconceived what the GMA 3150 controller could do. Compared to Nvidia's Ion platform (currently the only way to get good graphics on a netbook) it is completely out of its league, and only looks good compared to the original Atom's GMA 950.
But the real issue is what happened when Intel condensed the "Diamondville" platform from the original Atom to "Pine Trail".  A quick glance at the image up top ("Diamondville" left, "Pine Trail" right), clearly shows us that nothing really happened. Same cores and the same interfaces.  And the problem is that while Intel was busy integrating the memory controller onto its chips for the i7 on desktops, they got lazy about Pine Trail on netbooks.  The memory controller still needs to be interfaced via the front-side bus, so no lower memory latency, no drastic performance improvement.  And to point out the obvious, the exact same core is being used on the old and new Atoms.
Is it fair for Intel to say that Pine Trail is a better product in terms of performance than the Atom 330?   Arguably, yes.  But really this whole affair simply shows that Intel is sitting unchallenged in the netbook market, as AMD has yet to provide a platform for it and ARM lacks the resources to take on Intel.  And this gives them the ability to take easy, cheap, sloppy routes for chip development, while also hurting the consumer by trying to prevent a product like the Ion 2 from making its way to netbooks.  Plain and simple like the early 2000s: a complacent Intel is a bad Intel.
via AnandTech
May 13 2009
Comments Off on Intel's Plans for Netbook and Laptop Processor Changes in 2009
For netbooks, Intel currently plans on selling the existing Intel Atom processors throughout the summer of 2009, but come September, they will likely be releasing upgraded processors with faster integrated graphics capabilities. Codenamed "Pineview," these processors will most likely be more costly than the current existing configurations.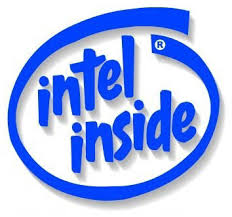 In addition to the introduction of these upgraded netbook processors, Intel also plans on upgrading other processors. For midrange computing devices (ones that have a price tag of between $700 and $1000), Intel plans on using CULV-based processors, which are dual-core, low voltage processors.
The priciest computing devices (with a price range of roughly $1200+) will come equipped with dual-core "Capella" platforms.
Via CNet.
Image via TheWashingtonNote.