So yeah. I admit it. I had no clue as to what Newsy.com was until I read the wiki article. And now that I have, I might have to frequent their site more often.
Newsy is now available to download from the Intel AppUp Center for free, offering 2-3 minute news videos for quick and easy viewing for owners of netbooks with Intel Atom chips. Users of the app will enable users to share videos via the traditional methods – Twitter, Facebook, and email – as well view and post comments which are, needless to say, synced to the site. Considering that a netbook is made for people 0n-the-go and that Newsy is designed for the same,  this could easily become a hit. Of course, it's also one of the first applications available for netbooks, so that might not be saying much. Still the iPhone app seems to be climbing the ladder, maybe we'll see a repeat performance.
Via PRWeb, image via IELab.

Jan 8 2010
Intel revealed its new AppUp Center today at CES 2010 – Intel's response to Apple's App Store, except for netbooks. The application storefront will offer games and other software for netbook users, and is now available as a Windows download from Intel.com.
The store will support Moblin as well as Windows operating systems. Currently in beta, the AppUp Center has a pretty limited software selection – 17 games, two of which are free. However, this number should be exploding soon. Intel's Atom Developer Program is currently doing outreach for developers who want to get in on the AppUp Center. For a short time, Intel's $99 yearly developer fee will be waived by developers of applications for the AppUp Center.
Intel GM Renee James released the following statement about the AppUp Center:
"The Intel AppUp SM center offers netbook users quick and easy access to applications specifically tailored to their mobile lifestyle. Our store does the work of aggregating, categorizing and validating applications so consumers can shop, collect and install from one easy source. With today's kickoff of our beta store, both developers and consumers will be able to take advantage of the rapid expansion of this new category of computing as the stores continually add apps."
Acer, Asus, Dell, and Samsung are said to be developing manufacturer-branded versions of Intel's AppUp Center for upcoming laptops and netbooks.
Via Gamasutra.
Oct 1 2009
Google currently has about 100,000 beta testers busy working out the kinks of its newest technology: Google Wave. The new communication venture may have a serious effect on the netbook world, especially considering the upcoming release of the Google Chrome OS.
Google describes Wave as "an online tool for real-time communication and collaboration. A wave can be both a conversation and a document where people can discuss and work together using richly formatted text, photos, videos, maps, and more."
It's kind of hard to imagine just what that would look like, so here's a demonstration of the concept:
Google Wave is meant to be a lot better than email – you can integrate text, videos, maps, and pretty much anything else into your Wave. It can be accessed by multiple users at once or used for private dialogue.
Indeed, considering recent advancements in 3G, the idea of a wireless, cloud-based communication platform through Google is indeed tempting for the netbook world.
If you're curious for more, check out Google's site for Wave. Beta testing is closed for now but another round is expected soon.
Sep 22 2009
Today at IDF, the Intel Software and Services Group announced a new app store meant for Atom-based netbooks The applications store will be accessible from any Atom-based machine, regardless of the netbook's OS. Renee James of the Group explained the purpose of the upcoming app store:
"The netbook has become one of the most popular consumer devices in the market today, but its true potential has been limited by applications that are not optimized for its mobility and smaller screen size… The Intel Atom Developer Program provides a great opportunity for developers to create useful and inventive applications that will unlock a netbook's potential while opening a new sales and distribution channel."
The framework for the distribution channel is not yet put together but developers are still being invited to submit apps for approval. The netbook app store should include applications in a multitude of categories such as "entertainment, games, multimedia, security, travel, personal productivity, [and] utilities." This setup has worked incredibly well for the iPhone, but it waits to be seen how the formula will translate to netbooks.
Acer, ASUS and Dell will partner with Intel in making applications for the app store:
"Intel is working with netbook original equipment manufacturers (OEMs) and other partners to create application storefronts through which validated applications will be sold."
Intel has promised a 70/30 revenue split with developers, to take effect when the app store takes off in late fall.
Via BetaNews.
Jun 17 2009
Mainstream office software isn't always best on a netbook, where screen size is a major detriment to long hours spent typing. On the other hand, not everybody likes free apps like OpenOffice. Corel hopes to dive into the netbook market with its new Corel Home Office, and see if consumers will take to its new three-app suite.
The software can tackle word processing, spreadsheets, and presentations  – all optimized for netbooks. You can even throw the suite on a USB key if you'd like.
Cordel's director of product management, Jay Larock, discussed why he thinks the suite will appeal to the market:
"In talking with consumers and home based business owners, it became clear to us that they were seeking greater simplicity in their software… At the same time, the growing popularity of netbooks and other mini notebook computers means that more users are focusing on a smaller set of core tasks. Corel Home Office addresses this segment's specific needs by striking the right balance between features, price, and productivity—all in a unique package that is ideally suited to today's portable computers."
The programs are supported in 13 languages and can be exported as PDFs for easy file sharing.
Pricing is hefty but understandable at $69.99, and you can get it by download or through a CD. The suite requires at least Windows XP, 256 MB of RAM, and at least 1024 x 768 resolution in order to optimize the program.
Corel Home Office consists of Corel Wire, Corel Calculate, and Corel Show, handling word processing, spreadsheets, and presentations, respectively. The apps feature wide file format support (including Microsoft Office) and can export PDFs for easy sharing. The programs also support 13 languages, and offer a wide range of customization options so users can manage and maximize their use of screen real-estate.
Interested, but not ready to throw down the cash? Corel has a free trial download available if you want to try it out.
Via DigitalTrends.
May 16 2009
Need more space on your netbook hard drive? This complaint has been verbalized by many, and ZumoDrive looks to be the answer to that problem.
By adding this virtual drive to your system you can host files in the cloud. What distinguishes ZumoDrive from the many cloud computing tools on the market today is that you can access those files real-time.
ZumoDrive can be thrown in whenever you install a Windows or Mac client, and you just add your files by dragging and dropping. The files can be accessed in any Web browser or PC with the ZumoDrive client installed. There's an iPhone app as well, and an Android version is on the way.
You can get 1 GB of storage for free, but at $2.99/month you get 10 GB and for $79.99/month, 500 GB.
Via WashingtonPost.
May 14 2009
J.D. Biersdorfer of the NY Times dropped a helpful hint this morning for netbook users.
While tiny netbook screens have the power to worsen your experience with Web browsers and other tasks, you don't just have to accept all the squinting. Biersdorfer suggests add-ons to FireFox that cut down the screen space toolbars eat up on your screen, with Littlefox and Classic Compact being a few notable examples.
The idea is certainly sensible, and tips and tricks like that help to reduce the downsides of netbooks in all kinds of ways. For similar tips, be sure to check out our list of some helpful netbook applications or accessories. And if you've got other specific questions, be sure to ASK NBB!
Via NYTimes.
Feb 17 2009
Comments Off on Maximize Your Efficiency With 8 Free Netbook Applications
Netbooks are built for efficiency. If you want efficiency, you need to make the most out of what little space your machine offers you. While leaving a few unused applications on your desktop or laptop might not kill you, a netbook needs to be pure muscle to be able to work right.
With this in mind, we'd like to suggest eight netbook applications that will maximize your machine's processing capability and speed, so you can spend your time and money on other things.
This free download gets you open-source alternatives to expensive (but crucial) Microsoft Office products. It contains Writer for word processing, a spreadsheet application called Calc, Impress for presentations, Base for databasing, Draw for editing diagrams, and even an editor for math formulas called Math. Each of these would do wonders for anyone, especially students on a budget needing to take notes in class on a mobile machine. Getting files from people using Microsoft Office might be problematic, so factor that into your choice.
While FireFox may be great for notebooks, Chrome is thought by many to be a faster option for web browsing. It could shave some flab off of your netbook, so give it a try.
PortableApps is a pre-selected group of netbook applications. It comes with an antivirus program (ClamWin), an IM device (Gaim), OpenOffice, and a Sudoku program. It also brings in some Mozilla applications including FireFox, Sunbird, and Thunderbird. The whole thing will only tax your machine 512 MB, and you can include whichever applications from the list that you want.
You didn't think we'd leave Linux out, did you? Xubuntu is like Ubuntu, just optimized for older computers or, as the situation would have it, netbooks. It's not an application itself, persay, but it comes with all kinds of netbook-ready applications: the Abiword word processor, Catfish desktop search, Evince PDF reader, Firefox, the GIMP graphics editor, a spreadsheet program, text editor, calendar, internet messenger, Thunderbird, IRC, and more.
Also in the Linux category is LXDE (Lightweight X11 Desktop Environment), an open-sourced desktop system meant to save resources on a massive scale. It's thought to do so better than KDE or GNOME, both of which are popular alternatives.
RocketDock is an application launcher with some easy-to-use, awesome looking features. It works faster than a lot of object docks in netbooks right now, so be sure to  see if it works for you. This video does a good job of summarizing its features.
This lightweight netbook application tracks how you use resources on your machine. If you're constantly eyeing Windows Task Manager for this, be sure to take TinyResMeter. It does a far more specific job of analyzing your resource use and helping you adjust accordingly.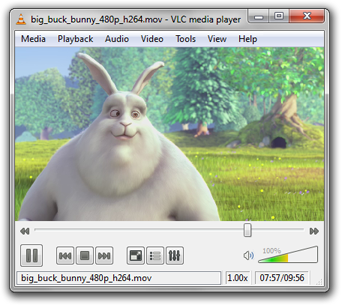 Running video and audio content is a rickety process on a lot of netbooks. On either a Linux or Windows machine, the VLC Media Player application can help you access just about any popular file format while throwing out some of the flashier aspects of WMP or iTunes.
Of course, these eight aren't the only great apps out there. You can also access all kinds of helpful applications with little resource expenditure by cloud computing. Some examples of online hosting are Ulteo, which gives you 1 GB of free online storage, or a variety of choices from Google Apps.
Another trick is to host a few of these apps on a cheap USB drive, so you don't need to expend your netbook's precious space to get in on that extra capability.
With a few simple alternative choices, you'll be able to keep your netbook running longer and for cheaper. If you've got any personal tricks for boosting the capability of your netbook, be sure to let us know them.
Via Gigaom.
Dec 14 2008
Comments Off on The Economist Believes Linux is Key for Netbooks
The Economist recently wrote a guide for choosing netbooks and made some serious recommendations. Its most notable idea was that users "avoide the temptation" to go for Windows.
The analysts over at the Economist believe netbooks should be treated as miniature laptops on which we install applications. In their view, once you pay for all the extras and specifications required to run Windows and Windows' apps, you've wasted your money and should have just bought a small laptop.

Their favored netbook is one that is tiny, runs Linux, and focuses on pre-installed software to accomplish common, basic tasks. They made a specific reference to OpenOffice, a cheap alternative to Microsoft Word which they believe is easier to use, has no "compatibility problems", and will be capable of managing photos.
See the original article here.