Toshiba Releases Mini NB205 Netbooks
Toshiba has recently released a new netbook – the Mini NB205. There are two models of this netbook that are being released.
One model is the NB205-N210, which has a 10.1″ screen. This netbook comes with Windows XP and is powered by an Intel Atom N280 processor. It has 1 GB of RAM and a 160 GB hard drive. The N210 is available in black and weighs roughly 2.9 pounds.
The second Toshiba model is the NB204-N310. The technical specs of this netbook are similar to that of the NB205-N210, but it also has Bluetooth. The N310 has a metallic finish and has lids that come in either brown, white, pink, or blue.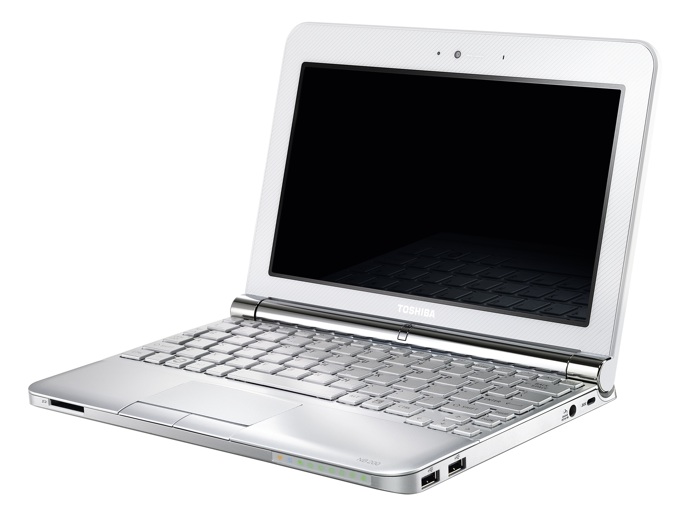 Unlike most existing netbooks, the new Toshiba netbooks have full-sized keyboards. They also have batteries that can last for roughly 9.5 hours. These new netbooks also have sleep-and-charge USB ports so that users can charge their mobile devices, such as cell phones, while the netbooks are in sleep mode.
Via Notebooks.