Black Friday is less than a week away and we're here to bring you yet another spectacular netbook deal.
The ASUS Eee PC 1005HA (one of the top-selling netbooks on Amazon) is going to be available for a mere $199.97 at Hhgregg – discounted $100 from the regular price of $299.99!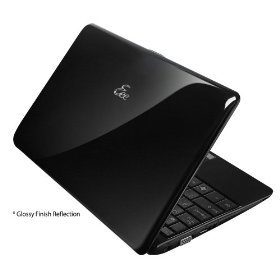 The 10.1″ ASUS Eee PC 1005HA netbook will be equipped with an Intel Atom N270 processor, an Intel 945GSE graphics chipset, and 1 GB of RAM. Other tech specs include multi-touch, 802.11 b/g/n Wi-Fi, 3 USB ports, and a 0.3 megapixel webcam. Note that since it's a netbook, no CD/DVD drive is included, but tackling basic computing tasks should be easy as pie.
There's a limit of 10 netbooks per store on Black Friday and they'll be available on Friday and Saturday – at least while supplies last.
Via Notebooks.
Nov 8 2009
The ASUS Eee PC 1005HA netbook is listed as the top-selling netbook on Amazon. Furthermore, the top four best-sellers in this category on Amazon consist of some form or other of the ASUS 1005HA netbook.
In first place is the ASUS Eee PC 1005HA-PU1X-BK (with Windows XP) that sells for $358.99. In second place is the ASUS Eee PC Seashell 1005HA-PU17-BU (with Windows 7 Starter) that sells for $382.99. In third and fourth place respectively are the blue ASUS Eee PC 1005HA (with Windows XP) and the black ASUS 1005HA (with Windows 7) netbooks. It's interesting that netbooks with Windows XP still outsell those with Windows 7, but then again Windows 7 was just recently launched.
The first non-ASUS netbook on the list of top-sellers is the Toshiba Mini, at #5 on the list.
Via I4U.
Jul 4 2009
For those who prefer not to use netbooks with glossy displays, worry no more. The Asus Eee PC 1005HA-M netbook comes with a matte display, which, unlike the other two Eee PCs within the 1005 series, is a non-reflective display.
Although this netbook isn't yet available for sale in the US (but may be soon), it has started shipping in Europe.
While the 1005HA-M has a display that makes it easier for the netbook to be used outdoors and/or in natural light, it's not necessarily better than the other netbooks that are part of the 1005HA line.
The 1005HA-M has a slightly slower processor than the 1005HA-H (1.6 GHz Intel Atom N270 versus 1.66 GHz Intel Atom N280) as well as a six-cell battery that lasts for a shorter period of time (8 hours versus 10 hours).
Via Liliputing.
Jun 21 2009
Get ready everyone, because the Asus Eee PC 1005HA is almost here! It's available for preorder at Amazon.com for $349.99. (This offer is so far only available in the United States though.)
The design of the 1005HA netbook is similar to that of the Eee PC 1008HA, but the 1005HA offers a longer battery life (8.5 hours of juice with a 6-cell battery, supposedly). Learn more about the 1005HA here.
Via SoftSailor.
May 20 2009
Asus has recently launched their newest set of skinny netbooks – the 1005HA series. These 10″ netbooks will be part of the Seashell family, which includes the 1008HA model, and can come in either white, black, pink, or blue.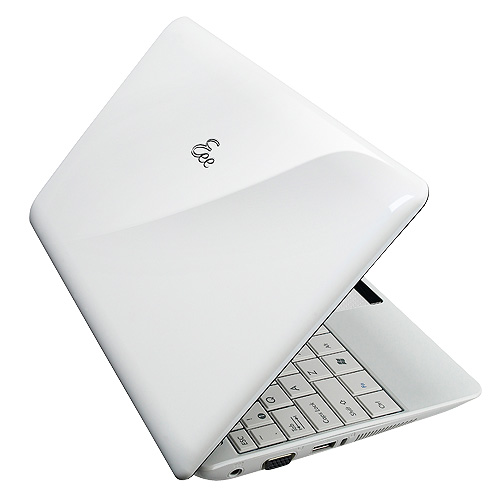 The netbooks in the 1005HA series will be more customizable, as users will have greater flexibility in choosing a processor and an operating system. Users will be able to choose between either an Intel Atom N270 or N280 processor and between either the Windows XP or GNU Linux operating system.
Other tech specs of the 1005HA include: either a 0.3 or 1.3-megapixel webcam, Wi-Fi, Bluetooth, two USB ports, and an MMC/SD(SDHC) card reader.
These netbooks will also have replaceable batteries. Users will be able to choose either a three-celled battery or one of the two six-celled batteries. The three-celled battery is rumored to run for roughly 4 hours, while the two six-celled batteries are rumored to be able to run for roughly 8.5 and 10.5 hours.
Pricing and availability in the U.S. is not yet available, but the 1005HA-M (with the N270 processor) is rumored to be priced around €299 and the 1005HA-H (with the N280 processor) is rumored to be priced around €349 in France, where the netbooks are rumored to be released in late July of 2009.
Via SlashGear.