The Google Chrome operating system isn't pre-installed on netbooks just yet, but if you're interested, below are some netbooks that have been "officially" tested and that claim to be compatible with the software. On these netbooks, you can assume that everything works, including 802.11 Wi-Fi, Ethernet, the touchpad, and the suspend/resume functions.
*These netbooks ship with both Atheros and Broadcom 802.11 wireless adapters. The Atheros adapter works out-of-the-box with the Chrome operating system, but the Broadcom adapter does not.
Via Google.
Nov 1 2009
It's November, ladies and gentlemen, and you know what that means: it's time to count down to Black Friday!
Huliq recently included netbooks on its list of what it expects to be the most popular items this Black Friday, and has uncovered some interesting hints about what we could expect this shopping season.
Word has it that a 9″ Linux netbook will be available for an insane $129 this year. This sounds like it could come in the form of a refurbished Dell Mini 9 or Eee PC 900 series netbook, depending on who's doing the selling.
Another popular offering could be the 15.4″ Compaq CQ-139WM, which isn't a netbook but runs a 160 GB HDD and 2 GB of RAM for only $298.
Aug 25 2009
In today's day and age, netbook prices are dropping, and ASUS Eee PCs are no exception.
Here's an absurdly awesome steal that was recently posted. Brand new ASUS Eee PC 900 netbooks are currently being sold on Buy.com for a mere $174.99. That's a $245 discount from the original price of $419.99.
This little netbook features an 8.9″ screen display, a 900MHz Intel Celeron M 900 processor, 512 MB DDR2 RAM, and a 4GB SSD hard drive. For Internet access, the options with this machine are 802.11 b/g wireless LAN and integrated 10/100 Ethernet.
If you're interested, hurry and grab yours here before they're all gone.
Via OCRegister.
Aug 11 2009
You can now get a red refurbished ASUS Eee PC 900HDB for only $189.99 at Mwave. The netbook packs a 900 MHz Intel Celeron 353 processor, which loses to the Atom for speed but takes most tasks in stride. Other specs on this 8.9″ netbook include 1 GB of RAM, a 160 GB HDD and Windows XP Home Edition.
Most deals of this caliber will only get you some boring old white netbook, but the deep red shell on this thing is definitely an upside.
This offer is likely to be gone soon, so the warranty lasts only 90 days. You can return it within 30 days but only for a replacement, so take a second to catch your breath before you make a bad decision and buyer's remorse swallows you whole.
Then again, $60 off the list price is tempting…
Via CNet.
Jul 10 2009
Geeks.com has a refurbished 8.9-inch Asus Eee PC 900 for $129.95 if you apply the coupon code 900M at checkout. Shipping is around $10.
The Eee PC 900 isn't quite a juggernaut of computing power, but it gets the job done. Its 900MHz Celeron CPU, 512 MB of RAM and 4 GB SSD are just enough to run Linux and deal with e-mail and other Web-based tasks.
Its limited storage is a bummer, but with a USB drive or SD card you can amend that issue. It comes with a 90 day warranty.
The deal will definitely run out soon, so get to it!
Via CNet.
Jan 22 2009
ASUS hasn't held back the new netbook models lately, bringing them to market faster than most other netbook manufacturers (even Dell). The latest we're hearing about is the ASUS Eee PC 1002HA, set to beat out the 900, 901, 1000, and 1000HA models in a number of categories.
The 1002HA netbook uses the same old 1.6 GHz Atom CPU, but bumps up its hard drive to the 160 GB version a number of other netbooks have gotten into. It only manages 1 GB of RAM but is easily (though not cheaply) upgradeable.
The styling of the new ASUS Eee PC netbook has been redesigned as well. The newer black and brushed-metal design is a serious bonus, as the old-school pearl white can tend to look a bit toylike. It's a solid and sturdy machine, has good hinges, and a quiet keyboard. Another big plus is the three USBs, audio ports, VG, Ethernet and SD slot.
This new netbook has in fact reverted to the 8.9-inch screen size we thought we'd overcome. Most netbook makers are going up to at least 10 inches for their devices. The 1002HA ASUS Eee PC has MultiTouch on its touchpad, which is awesome. Windows 7, anyone?
It will crank out an average battery life – around 3 hours. If this isn't your cup of tea, MSI is always around the corner trying to beat out ASUS and will be doing so with the new MSI X320 and its 15-hour battery. Another option is the MSI U115, the netbook rocking a 9-cell battery.
The ASUS netbook is $500. Not great, but palatable. Stay tuned for more on the netbook, and be sure to check out our first update on the Eee PC 1002HA.
Dec 16 2008
This is a 10 cell battery designed for the Eee PC 1000H, and will also fit into an Eee 901.
This heavyweight will run your netbook for 10-14 hours. That's an excellent number, but just make sure you've got enough self-esteem to rock that thing in public before you go run off and get one.
Via Wired.com
Nov 27 2008
Thanksgiving is here, though given the amount of crazy deals to be offered tomorrow, it might more properly be named 'Black Friday's Eve.'
Netbooks are going to be flying off the shelves this year, with some amazingly cheap offers on classic netbooks, as well as some new ones. With the slew of recent new netbook releases on everyone's mind, tonight and tomorrow will be big for the industry. With no further ado, check out these amazing Black Friday netbook deals, coming to a retailer near you.
The Asus Eee PC 900a will be offered at Best Buy for $299, the cheapest it's been since its original release. In case you've forgotten, the 8.9″ XP-running netbook hit stores at $550 back in the day. Though unconfirmed, some analysts (such as one on ComputerWorld Blogs) suspect the Asus Eee PC 1000 may also be going for about $399.
The Dell Inspiron Mini 9 will also be offered for a fantastically cheap $299, to feature 512 MB of RAM, an Ubuntu 8.04 memory card, and 4 GB SSD.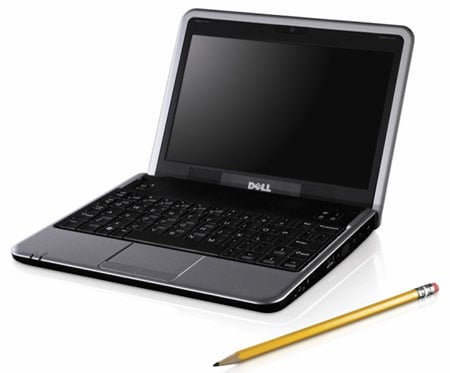 The classic Acer Aspire One will also be offered for dirt cheap, with the XP Home version going as low as $349 and the Linpus Linux one for $300. It has an 8.9″ display and is known for its excellent keyboard. Expect a comparable 512 MB RAM but a massive 8 GB SSD.
Finally, the MSI Wind 100 – with 10″, 1 GB RAM, 120 GB HDD – will be measuring in at an easy $299. This netbook runs a SLED, or SUSE Linux Enterprise Desktop.
These deals are so good that we can definitely expect netbooks to be, as of tomorrow, creeping into the homes of consumers. We'll be all over those developments as they come. For now, happy Thanksgiving and get up early because tomorrow is a big day. If there is a better day to get yourself a new netbook, we don't know of it. Good luck!