Following a horde of Black Friday discounts offered this past Friday, Apple is delighted to extend the savings into Cyber Monday – bless their hearts. If you want to see the deals available from Apple, all you need to do it check out their extended list of discounts. The catch is, you're only able to realize these discounts if you make your purchases online and only on this Monday, November 30, for this limited time, Apple will also be offering free shipping, so hop to it.
Some of Apple's 2009 Cyber Monday deals include the following:
$30 off Monster Beats by Dr. Dre high-def headphones.
The mophie Juice Pack Air, an iPhone case and rechargeable battery, for $71.95 (Normally $79.95).
Gwen Stefani's L.A.M.B. computer gear bags starting at $89.95.
The Vestax Spin DJ for $224.95. (Normally $249.95)
USB Drives
Bluetooth Headsets
Hello Kitty iPhone jackets (editor's choice)
And much more.
The only way to cash in on these deals is to make your way to the Apple website, so what are you still doing here?
Via Huffington Post.

Nov 30 2009
If you weren't able to get in on all the Black Friday netbook action, here are some Cyber Monday Windows 7 netbook deals to check out.
Dell Insprion Mini 10v – Touting the standard 10.1″ screen display, 1.6GHz Intel Atom N270 processor, and 1 GB of RAM, the Dell Inspiron Mini 10V netbook is available on Dell.com for $299, a $98 discount from the original price of $398.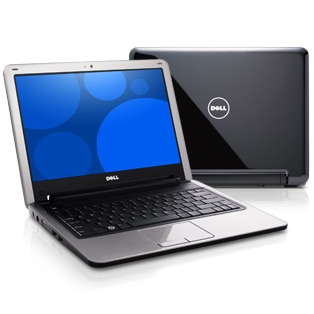 Dell Inspiron Mini 10 – Also equipped with a 10.1″ screen display, 1.6GHz Intel Atom N270 processor, and 1 GB of RAM, in addition to a 1.3 megapixel webcam and HD TV tuner, the Dell Inspiron Mini 10 netbook will be available at Walmart.com for $398 with free shipping. In comparison, it sells for $499 on Dell's website.
Toshiba Mini NB205 – This 10.1″ netbook boasts 1 GB of RAM, a 1.66GHz Intel Atom N280 processor, and a battery that can last up to 9 hours. You can grab your very own Toshiba Mini at Amazon.com for $329, which includes a $50 discount from the original price of $379.
Acer Aspire One AOD250 – Available at Walmart.com for $328 (with free shipping), this netbook's tech specs are no deviation from the standard. It has a 10.1″ screen display, a 1.6GHz Intel Atom N270 processor, and 1 GB of RAM. At least it has a 6 hour battery.
HP Mini 110 – Equipped with a 10.1″ screen display, a 1.6GHz Intel Atom N270 processor, and 1 GB of RAM, this Mini is available at Kmart.com for $309.99. That's only $20 off the original price, but a discount nonetheless.
This year, netbooks are on fire and Windows 7 is hot hot hot, so if you're interested you'd better get to these sizzling deals before they're gone. Otherwise, if none of these netbooks tickle your fancy, check out some of our previous Cyber Monday articles for more great deals. Happy (online) shopping!
Via RedmondPie.
Nov 29 2009
If you think the gloriously thoughtless spending is done now that Black Friday has passed, you obviously haven't heard the news – tomorrow is Cyber Monday, where you can reap the benefits of gutted price tags online even if you didn't make it to the Black Friday doorbusters a few days back.
Huliq has already discovered some of these deals, which are as follows:
Dell
Inspiron Mini 9 netbook for $299, a 50 dollar cut. Shipping is free for all Dell orders over $129.
Dell Insprion Mini 10v for only $250.
Inspiron 1525 laptop for $519. Specs are a 15.4-inch widescreen display, Intel Pentium Dual Core CPU T3200, 3 GB of RAM, a 250 GB SATA Hard Drive and DVD+/-RW Drive, and Windows Vista Home Basic SP1.
Best Buy
Acer AL2216Wbd flat-panel Widescreen 22-inch LCD HD monitor for only $169.99 with free shipping, a $50 price cut compared to most retailers
Free shipping on laptops $699.99 and up and desktops $499.99 and up.
Walmart
Compaq CQ50-139QM notebook for $498, which comes with an 8 GB flash drive, carrying case, and HP printer. If you just want a printer instead, hit Staples.com for a $149 Xerox Phaser 6125 Color Laser Printer, a price drop made available by their $200 instant coupon.
Drop promo code CYBERMONDAYVAIOCS at Sony.com for a $200 subsidy of their CS Vaio notebook.
Apple
Apple offers free shipping on orders over 50 bucks. You can also get free gift advice at 1-800-MY-APPLE if you're completely weird.
HP
Free shipping on overs over 60 dollars at HP.com.
I hope your appetite has been whetted, ladies and gentlemen. Check back for more info as Cyber Monday draws closer.
Nov 27 2009
Black Friday is almost coming to an end and we're getting ready for some great Cyber Monday netbook sales. Here's a sneak peak of some of the action that's in store.
CyberMonday.com, a website powered by Mall Networks and initially created by retailers as a one-stop shop for awesome Cyber Monday deals, will be offering a Dell Inspiron Mini 10v netbook for $249, after a $139 discount. The Mini 10v netbook will come with the Windows XP operating system.
On CyberMonday.com, they'll also have a Deal of the Hour every 60 minutes. These items and offers will be announced on Sunday, November 29th, but are not limited to just netbooks – there'll be free shipping specials, price discounts, percentage discounts, and free gifts with purchase. If you're interested in getting some new stuff, make sure to check it out.
Via Duniyalive.