Up north in Vancouver, the well known computer security conference CanSecWest got off to an impressive start with its famous Pwn2Own competition.  The goal each year is to take down various different platforms to highlight their security holes.  And this year showed that no matter what you run, you probably are not safe.
For example, German hacker "Nils" managed to take down a Windows 7 PC which was running Firefox.   Using a previously unknown hole, he took total control over the PC.  Before this, Charlie Miller managed to take down a Mac OS X machine running on Safari, and Dutchman Peter Vreugdenhil took down another Windows 7 PC using Internet Explorer 8.
Most disturbing, however, was probably the attack against iPhone users. Two Europeans by the names of Vincenzo Iozzo and Ralf Phillipp Weinmann managed to lead an iPhone to a webpage where in 20 seconds the entire SMS database, including previously deleted messages, was stolen.  All of the bugs were reported to the software's creators by Pwn2Own and won't be released until they are fixed.
Via ZDNet
Mar 24 2010
Mozilla released its latest Firefox update yesterday, about one month ahead of schedule. The update fixed stability issues and security flaws, including a bug that could allow a hacker to execute a malicious code on a user's system.
Firefox is a popular alternative browser to Microsoft's Internet Explorer, and, in light of the attacks on Internet Explorer in the past few months, has been recommended as a replacement browser in some EU countries, most notably Germany and France. However, the German government recently recommended that users stop using Firefox due to the recent security flaw.
The recent security flaw only affects Firefox 3.6 running on Windows XP or Windows Vista—Mac OS X, Linux, and Windows 7 users are unaffected. Mozilla probably released the update early in order to prevent users from abandoning Firefox, and it also probably wants the browser to be updated in the time leading up to the CanSecWest security conference.
Via PC World, image via Firefox.
Feb 19 2010
Starting on March 1, Europeans using Microsoft's Internet Explorer will have a choice of which browser to use. They will be able to choose to use Google Chrome, Mozilla Firefox, Apple's Safari, Opera, or continue to use Internet Explorer. Microsoft's offering this choice is a result of an agreement between Microsoft and the EU. The EU and Microsoft have long had conflicts over anti-trust issues.
The browser choice will arrive via an update for Windows XP, Windows Vista, and Windows 7 users, according to a Microsoft blog post. It is estimated that over half of people who use the Internet use Internet Explorer as their browser. According to analysts, many people never think about which browser they use and now will be forced to make a choice.
The chair of the Mozilla Foundation expressed pleasure at hearing this news.
Via BBC News, image via Microsoft.
Jan 31 2010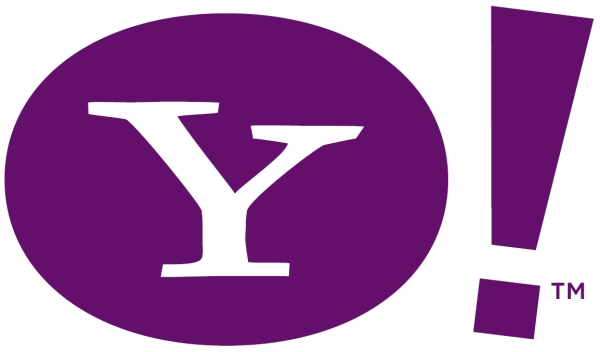 A peculiar announcement came from Ubuntu's development staff earlier this week.  On Tuesday, Rick Spencer of Canonical posted that it planned on making several minor and ultimately cosmetic changes to Firefox on Ubuntu's next release.  The first is relatively benign, making the default Firefox homepage be the selected default search engine for Firefox's search bar. However, the interesting part is that the new default search engine for Ubuntu will no longer be Google, but instead Yahoo!. This also effectively makes Yahoo! the new default home page.
So what's Canonical's explanation for this sudden and strange shift? It seems to be that the company has established a new revenue sharing deal with Yahoo! in order to help fund the Ubuntu project.  However, this will undoubtedly be unsavory to much of the original Ubuntu base for a number of reasons.
First of all, it arguably shows  that Canonical is caving into corporatism and losing the puritanical openness it's known for.  Secondly, Yahoo! is now powered by Bing, which means this effectively becomes a revenue sharing deal between Canonical and Microsoft.
Google already has two distributions of Linux (albeit each is far from traditional distros) in the works –  Android and Chrome OS – and Microsoft has ownership over one of the most major players of Linux, Novell's SUSE.  Whether or not Microsoft has some sort of interest in Ubuntu is unsure at best, and is probably unlikely.  However one thing is evident: major corporations will play a role in shaping Linux and open-source's fate, regardless of what its users and adherents would wish.
Via Canonical Development Boards, image via Yahoo!.
Feb 17 2009
Netbooks are built for efficiency. If you want efficiency, you need to make the most out of what little space your machine offers you. While leaving a few unused applications on your desktop or laptop might not kill you, a netbook needs to be pure muscle to be able to work right.
With this in mind, we'd like to suggest eight netbook applications that will maximize your machine's processing capability and speed, so you can spend your time and money on other things.
This free download gets you open-source alternatives to expensive (but crucial) Microsoft Office products. It contains Writer for word processing, a spreadsheet application called Calc, Impress for presentations, Base for databasing, Draw for editing diagrams, and even an editor for math formulas called Math. Each of these would do wonders for anyone, especially students on a budget needing to take notes in class on a mobile machine. Getting files from people using Microsoft Office might be problematic, so factor that into your choice.
While FireFox may be great for notebooks, Chrome is thought by many to be a faster option for web browsing. It could shave some flab off of your netbook, so give it a try.
PortableApps is a pre-selected group of netbook applications. It comes with an antivirus program (ClamWin), an IM device (Gaim), OpenOffice, and a Sudoku program. It also brings in some Mozilla applications including FireFox, Sunbird, and Thunderbird. The whole thing will only tax your machine 512 MB, and you can include whichever applications from the list that you want.
You didn't think we'd leave Linux out, did you? Xubuntu is like Ubuntu, just optimized for older computers or, as the situation would have it, netbooks. It's not an application itself, persay, but it comes with all kinds of netbook-ready applications: the Abiword word processor, Catfish desktop search, Evince PDF reader, Firefox, the GIMP graphics editor, a spreadsheet program, text editor, calendar, internet messenger, Thunderbird, IRC, and more.
Also in the Linux category is LXDE (Lightweight X11 Desktop Environment), an open-sourced desktop system meant to save resources on a massive scale. It's thought to do so better than KDE or GNOME, both of which are popular alternatives.
RocketDock is an application launcher with some easy-to-use, awesome looking features. It works faster than a lot of object docks in netbooks right now, so be sure to  see if it works for you. This video does a good job of summarizing its features.
This lightweight netbook application tracks how you use resources on your machine. If you're constantly eyeing Windows Task Manager for this, be sure to take TinyResMeter. It does a far more specific job of analyzing your resource use and helping you adjust accordingly.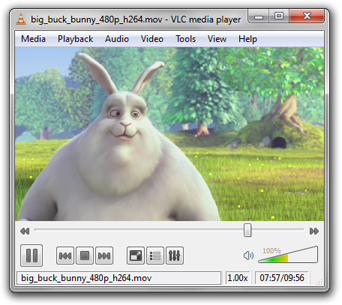 Running video and audio content is a rickety process on a lot of netbooks. On either a Linux or Windows machine, the VLC Media Player application can help you access just about any popular file format while throwing out some of the flashier aspects of WMP or iTunes.
Of course, these eight aren't the only great apps out there. You can also access all kinds of helpful applications with little resource expenditure by cloud computing. Some examples of online hosting are Ulteo, which gives you 1 GB of free online storage, or a variety of choices from Google Apps.
Another trick is to host a few of these apps on a cheap USB drive, so you don't need to expend your netbook's precious space to get in on that extra capability.
With a few simple alternative choices, you'll be able to keep your netbook running longer and for cheaper. If you've got any personal tricks for boosting the capability of your netbook, be sure to let us know them.
Via Gigaom.
Jan 19 2009
As announced on the first of this year, the EMTEC Gdium netbook is finally on its way and is set to retail for less than $400.
It is a 10-inch netbook, which is the biggest movement for now. Manufacturers like Acer and Dell have found a happy medium size between 8- and 12-inches and have both delivered netbooks in the 10-inch category. The Gdium netbook's display manages a solid 1024 x 600 pixels.
The processor is a little strange – an interesting ST Microelectronics-based CPU with MIPS-64 architecture. Though we initially thought it was likely to use the same old Intel Atom it seems Gdium has decided to switch it up.
It is Linux-based and will come loaded with software including Firefox, the "Thunderbird e-mail client, and programs designed for instant messaging, VoIP, blog editing, playing audio/video, security and an Open Office suite of applications."
It will also use the G-Key USB device to store the OS, apps, and personal data. This idea has been floating around but Gdium's taking the plunge to make it the main way of using the netbook.
Chris Mack of EMTEC thinks that the G-Key is crucial to the Gdium netbook's success. "The revolutionary new design and the unique synchronization feature of the G-Key separate Gdium from the rest of the pack. With a sub-[$]400 retail price point, we believe EMTEC will become a key player in the netbook market."
You can get the Gdium netbook in black, white, or pink.
Via Twice.