If you weren't able to get in on all the Black Friday netbook action, here are some Cyber Monday Windows 7 netbook deals to check out.
Dell Insprion Mini 10v – Touting the standard 10.1″ screen display, 1.6GHz Intel Atom N270 processor, and 1 GB of RAM, the Dell Inspiron Mini 10V netbook is available on Dell.com for $299, a $98 discount from the original price of $398.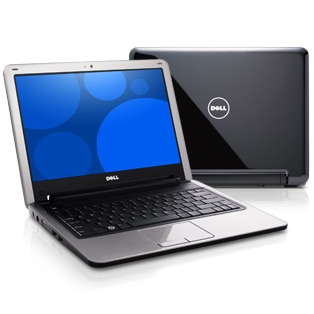 Dell Inspiron Mini 10 – Also equipped with a 10.1″ screen display, 1.6GHz Intel Atom N270 processor, and 1 GB of RAM, in addition to a 1.3 megapixel webcam and HD TV tuner, the Dell Inspiron Mini 10 netbook will be available at Walmart.com for $398 with free shipping. In comparison, it sells for $499 on Dell's website.
Toshiba Mini NB205 – This 10.1″ netbook boasts 1 GB of RAM, a 1.66GHz Intel Atom N280 processor, and a battery that can last up to 9 hours. You can grab your very own Toshiba Mini at Amazon.com for $329, which includes a $50 discount from the original price of $379.
Acer Aspire One AOD250 – Available at Walmart.com for $328 (with free shipping), this netbook's tech specs are no deviation from the standard. It has a 10.1″ screen display, a 1.6GHz Intel Atom N270 processor, and 1 GB of RAM. At least it has a 6 hour battery.
HP Mini 110 – Equipped with a 10.1″ screen display, a 1.6GHz Intel Atom N270 processor, and 1 GB of RAM, this Mini is available at Kmart.com for $309.99. That's only $20 off the original price, but a discount nonetheless.
This year, netbooks are on fire and Windows 7 is hot hot hot, so if you're interested you'd better get to these sizzling deals before they're gone. Otherwise, if none of these netbooks tickle your fancy, check out some of our previous Cyber Monday articles for more great deals. Happy (online) shopping!
Via RedmondPie.
Oct 26 2009
In addition to the HP Mini 311, it is reported that Verizon will continue to sell the HP Mini 110-1046NR netbook for a subsidized cost with the purchase of a two-year Mobile Broadband contract.
The machine runs Windows XP Home in a 1.6 GHz Atom CPU with 1 GB of RAM. It has a 160 GB HDD and a 1024 x 576 pixel screen.
The HP Mini 311, as reported earlier, will go for $250 after a $100 mail-in rebate. The HP Mini 110 netbook will be sold for $200 after the rebate and comes with a 250 MB, $40 monthly plan (with additional megabyte use costing $0.10 each) and a $60 plan offering 5 GB of data use with a $0.05 fee per additional megabyte.
But before you go gung-ho for the Verizon netbook plan, make sure you know what it could cost you.
Via HTLounge.
Oct 22 2009
Verizon Wireless has just expanded their overall 3G netbook selection to four different models. Previously, the company launched the Gateway LT2016u and HP Mini 1151NR, and HP Mini 311-1037NR, and now they're adding the HP Mini 110-1046NR netbook.
The Mini 110 being launched will operate in the CDMA 1x EV-DO Rev. A network within the U.S. and in quad-band EDGE and triband 3G HSPA mode in foreign countries. Consumers that sign up for a global data plan will get an EDGE/HSPA SIM card at time of sign up.
The HP Mini 110-1046NR netbook will be on sale starting in mid-November for $199.99 after a $100 mail-in-rebate (in the form of a debit card) with a new two-year data plan contract. Mobile broadband plans start at $39.99 per month for 250MB of data, with overage costs of $0.10 per MB.
Via Twice.
Image via Engadget.
Oct 22 2009
If you're ready to get rolling with Windows 7, but lack for hardware to try the new OS on, I advise you get to Best Buy immediately. The latest package by the retailer debuts an HP desktop, laptop, netbook, and router for the earth-shattering price of $1200.
All three machines come with Windows 7 preinstalled. Here are some specs from Gizmodo:
Space-saving HP Slimline desktop (s5212y)
Thin-profile 18.5″ LCD monitor (w1858)
Media-savvy HP laptop (G60-535DX)
Compact HP Mini netbook (110-1125NR)
Speedy NETGEAR Wireless-G router (WGR614)
Seamless in-home setup of the PCs and router by Geek Squad (4000954811)
The desktop has a 2.5 GHz Pentium chip, 3 GB of RAM, a 320 GB HDD and a DVD burner. The laptops is a 15.6-inch machine running a 320 GB HDD, 3 GB of RAM, and coming with HDMI out. The HP netbook is the HP Mini 110, which you can read about here.
Now get your ass to Best Buy and pray to whatever deity you love that supplies are still available.
Sep 21 2009
Vivienne Tam soon won't be the only designer out there with a netbook on the market – Tord Boonjte is now getting a turn with his edition of the HP Mini 110 netbook.
The design has an ink layer worked into the polycarbonate shell, designed to provide onlookers a 'three dimensional effect', with hidden patterns revealed when you look at the netbook from different angles.
It will also come with 15 customized netbook wallpapers designed by Boonjte himself. Furthermore, the netbook will ship with Windows 7 Starter Edition, which appears to reveal an idiosyncrasy; after all, Microsoft doesn't allow you to change the background in the low-cost editions of its OS. However, HP is partnering with StarDock to load MyColors software onto this netbook, allowing users to use the backgrounds.
The netbook will go on sale for only $399, loads cheaper than the Vivienne Tam Edition's starting price of $700.
Images via Engadget.
Aug 17 2009
Together with 24 other sites, HP and Notebooks.com will be giving away back-to-school bundles, each consisting of an HP Mini 110 (XP Edition) netbook, an HP Pavilion dv6t notebook, and a Timbuk2 backpack.
Notebook.com hasn't decided how they're going to give away their netbook/notebook/backpack bundle yet, but for their site at least, anyone in the world can enter the giveaway, as long as they can enter hometown contests.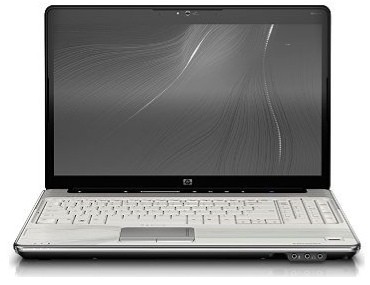 By participating in this giveaway, HP is promoting the use of netbooks and notebooks simultaneously. Some users may be more satisfied if they have and use two devices at the same time. It's like having and using an iPhone and a notebook.
If you're interested in learning more about Hewlett Packard's Mini 110 netbook, the netbook that's involved in this giveaway, check out one of our previous articles.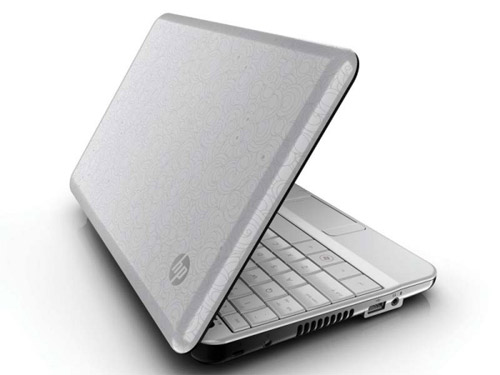 Below is a list of all the sites or blogs that will be participating in the giveaway throughout August and September, along with the start and end dates. The promo's already started, so be sure to get in on the action soon!
Via Notebooks.com.
Aug 7 2009
CNet is offering an HP Mini 110 netbook for free over at their site, and you could win it by Monday if you're lucky.
All you need to do is register on CNet leave a comment on that post, and wait until Monday, August 10 at noon EDT to find out the winner.
The HP Mini 110 only costs about $300 anyway, but it's certainly worth the time you put into writing a comment if you win. There were 880 comments on it already as of this post, but a gamble's a gamble, right?
Jul 9 2009
For those who wanted to buy an HP Mini 110 but weren't big fans of the black shell and keyboard, today's a new day. The netbook now comes in either white or pink.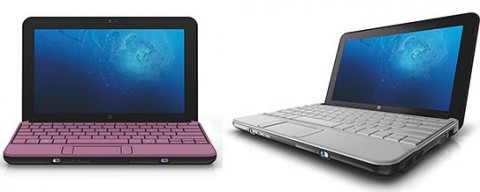 There's a slight downside though. These new colors are only available for the XP Edition of the netbooks and increase the overall price for the netbook by $20. The base price of the HP Mini 110 (in black) is $349.99. Check it out here.
VIa SlashGear.
Jun 23 2009
In a showdown between the iPhone 3GS's Safari browser and the default browser on the HP Mini 110, the speed of the iPhone's browser far outstripped that of Internet Explorer 7.
The speeds of both internet browsers were compared using the SunSpider JavaScript Benchmark. The iPhone's browser completed the benchmark in 27,272 ms – slow compared to desktops or notebooks. But on the bright side, it beat that of the HP Mini, whose browser completed the benchmark in 411,168ms.
Of course, Safari works better on the netbook than it does on an iPhone 3GS, completing the benchmark in only 3,606ms.
In general, default browsers that come with netbooks tend to be relatively slower than the competitors. Internet Explorer 8 is a better bet than IE7, but if you're looking for even faster performance, try out Google Chrome. You can download it here.
Via PCMag.
Images via SteveOuting.com and GoogleBlogoscoped.
May 29 2009
Hewlett Packard's newest business-oriented netbook, the HP Mini 1101 will not be sold in the United Kingdom in the near future. This decision reached the UK a day after HP announced that the Compaq Mini 110c would be sold in the UK.
The Mini 110c will replace the Compaq Mini 700 and be similar to the HP Mini 110, but will not run on the Linux operating system which is based on Ubuntu. For Linux fans, the predecessor to the Mini 1101, the HP Mininote 2140, still runs on the Linux operating system.
Via ZDNet.
May 26 2009
HP is giving the Mini 1000 netbook a flashy redesign, as if it really needed one. It's an attractive netbook to start with, but we must admit that the lack of a VGA-out port and the slow hard drive were definite downsides.
The netbook manufacturer is hoping to amend those issues with the HP Mini 110 and 1101, which incorporate VGA alongside bigger, faster HDDs. Additionally, we're going to get new designs, a Broadcom HD decoder chip, and Syncable software.
The 10-inch LED widescreen and 92% keyboard are going to stay, but the HDD is getting bumped up 1200 rpm and 80 GB to a 5400 rpm, 160 GB version. Thankfully it comes with a 6-cell option, which is much more viable than the 3-cell.
How about those designs? PCWorld had a few things to say:
"Since HP is widely reputed for its signature imprint designs, the [Mini 110] will have several new ones: the Pink Chic and White Swirl versions are expected to be available in the United States on July 8, via hpdirect.com. A Black Swirl option will be available even sooner, beginning June 10."
The Mini 110 comes in XP Home ($329) or the HP Linux OS ($279). The new Broadcom HD decoder will encompass both 720p and 1080p HD video.
Via PCWorld.