Dell is announcing some classy additions to its Inspiron Mini 10 netbook. Under the moniker of Inspiron Mini 10v, the new Dell machine  – starting at $299 – will feature a 92%-of-standard-size keyboard, Ubuntu or XP, a webcam, 1 GB of RAM and the option of Bluetooth.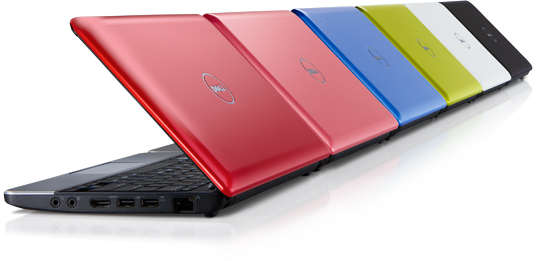 Consumers will get the choice of a 120 or 160 GB HDD for their Mini 10v netbook, with a 16 GB SSD or the option of an 8 GB drive  for Ubuntu machines.
The most exciting part? New colors! The new color scheme includes colors like "Obsidian Black, Alpine White, Cherry Red, Promise Pink (in the United States only—sorry, Canada and Latin America), Ice Blue, Jade Green and Passion Purple," set to class up Dell netbooks everywhere.
Via eWeek.