Netbooks offer great utility, but with their small, portable builds that utility comes at the cost of capability. However, Nvidia has a plan to supercharge netbooks to a new level. Their new Nvidia Ion graphics processor is said to give 10 times the graphics performance of average netbooks, while still allowing a 10 hour battery life to be maintained.
Nvidia claims that the processor will allow for streaming of HD videos, and even smooth playing of graphically intense games such as World of Warcraft. Drew Henry, Nvidia's general manager of GeForce and Ion GPUs, boldly proclaimed that "If you want a netbook with the horsepower to play HD video and PC games, your only choice is Ion."
The processor will make its first debut in the Acer Aspire One 532G netbook, and then will begin to appear in desktops, motherboards, and add-in cards.
This could be a revolutionary change for netbooks. Their low-cost and portability are part of their allure, but if coupled with such a powerful processor they could easily meet or exceed the performance of other notebooks or desktops, giving the product even more of a competitive edge.
Via EWeek.
Oct 28 2009
The new video game Torchlight has been released on a variety of digital download mediums including Steam for only $20, and reportedly has a netbook mode. This is, in fact, awesome.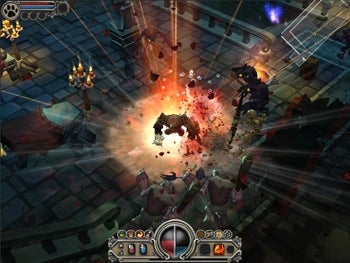 The game is designed by the designers of Diablo and Diablo II and is noted to do a fantastic job of getting a lot out of meager systems like netbooks. Netbooks are weak in the gaming category, though they've been improving; you won't be able to run Crysis any time soon, but as technology cheapens and companies like Nvidia improve their offerings in netbooks, more and more game makers should deliver titles like Torchlight that are compatible with netbooks.
Be sure to check out PCWorld's focus on Torchlight for more reasons you should immediately download the game.