Market research company iSuppli is reporting that notebook shipments are expected to post double-digit growth in 2010.  This growth is expected because of increased shipments for netbooks and Consumer Ultra-Low Voltage (or CULV) notebooks.
Overall in 2010, 209.5 million units of notebook PCs will be shipped, which is 25.5% higher than the amount of notebooks shipped the previous year.  The netbook category itself is expected to have 34.5 million shipments in 2010, a 30% increase from the previous year.  Four years from now in 2014, netbook shipments are expected to hit a whopping 58.3 units!  CULV notebooks are expected to have 14.5 million units shipped in 2010, which is a 93% increase from last year's 7.5 million units.
Taiwan-based netbook manufacturer Acer leads the pack in netbook shipments; it has been the market leader for two years and holds 37% of the market.  ASUS, also Taiwan-based, currently ships 5.5 million netbook units and holds 21% of the market.  Hewlett-Packard, Samsung, and Dell are third, fourth, and fifth in netbook shipments.  These top five netbook manufacturers make up 90% of the market.
Via eWeek.
Oct 29 2009
After reporting booming 3Q results, ASUStek is projecting a breakthrough in netbook shipments in 4th quarter.
Eee PC shipments will reach 1.7-1.9 million shipments as ASUS joins newer European and Chinese netbook markets. The previous record held by ASUS is 1.7 million units, in 3Q 2008.
The recent quarter, ending September 31, saw 1.6 million shipments for ASUS.
Laptop shipment numbers are also looking great for ASUS – between 2.2 and 2.4 million units in the upcoming quarter.
Via PCWorld.
Sep 29 2009
More evidence of the continued rise of netbooks can be found in recent data reported by Digitimes, claiming that netbook LCD panel shipments will increase this quarter.
Though the back-to-school netbook market was weaker than forecasted, netbook demand is still healthy. Growth may slow, however, in October due to "weaker demand from end-market players."
Numbers for specific vendors are promising, with Dell expecting 1.2-1.4 million shipments third quarter and Acer looking at 3-3.5 million Acer Aspire One shipments.
Via PCDAndF.
Aug 15 2009
According to industry sources, netbook manufacturers LG & Samsung are predicted to have strong netbook sales in 2010. Shipments are expected to reach roughly seven million units.
As a comparison, the predicted number of shipments for Acer, one of the leading netbook manufacturers, is currently predicted to be roughly 12-15 million units.
LG & Samsung both have close ties to telecom companies, and this is one of the contributing factors to the expected volume of netbook sales, since telecom companies are a major channel for netbook sales.
Via Digitimes.
Images via TechnologyGear and LetMeKnow.
Jul 16 2009
If you think netbooks are popular now, just wait. DisplaySearch, a market research firm, predicts that netbook shipments will ultimately double in 2009 from 2008. While the number of shipped netbooks in 2008 was 16.4 million, that number is expected to increase to 32.7 million in 2009.
Just because the number of netbook shipments are expected to increase doesn't mean the same for notebooks. In fact, notebook sales are expected to remain fairly constant in 2009.
This can be attributed to the growing netbook market, the economic downturn, and the fact that the unpopular Microsoft Windows Vista is the default OS on many new machines.
On the other hand, among some reasons that the netbook market is experiencing an increase in customers is the introduction of Windows 7 and some optimism as the economy starts to recover.
Via Tom'sHardware.
Jun 24 2009
Acer has recently stated that netbooks could make up as much as 25% of all its notebook shipments during 2009. One of the reasons for this is the increase in netbook sales by telecom companies, which have enticed customers to purchase low-priced netbooks bundled with monthly data plans.
Acer currently predicts that it will sell between 10 million and 15 million netbooks within 2009. This Taiwan-based company is currently the world's third largest PC manufacturer and second largest notebook manufacturer.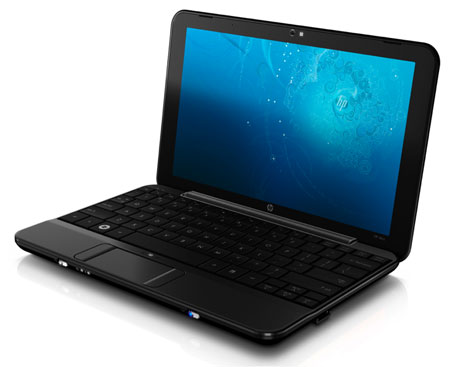 One of Acer's goals is to overtake Hewlett Packard and become one of the world's largest notebook manufacturer. If Acer continues selling netbooks at the rate that it's predicting, it may overtake HP one year earlier than expected (by 2010).
Via TaipeiTimes.
May 1 2009
Revenues and profits. The bottom line. This is one of the most important, if not the most important, concept that a company cares about. Due to a disappointing first quarter in 2009 as well as a decrease in revenues and profits, Acer is decreasing its expected demand for netbook shipments in 2009 by several million.
For the first quarter of 2009, Acer reported a net profit of $60.3 million, which is quite a significant decrease (actually a 31% decrease) from the net profits it had roughly one year ago. This is not unexepected though, as the economy has suffered quite a lot recently. Consequently, Acer plans to cut its 2009 netbook shipments from 12-15 million to 10-12 million units.
Netbooks are becoming ever more popular, and because of this, gross profits from the sale of laptops, desktops, and other similar computing technology are declining. The "cannibalization rate" is roughly 15 to 20 percent. The process (or problem, if you want to see it that way) of netbook cannibalization is growing ever more prominent.
The decrease in average selling prices (or ASPs) for netbooks is attributable to several factors. Firstly, selling prices have always been decreasing. As more netbooks are produced, they are going to be cheaper to produce and therefore, their prices will become lower over time. Secondly, the economic downturn has had quite a significant role in lowering prices of netbooks in order to increase sales. Lastly, the pricing of netbooks has changed consumers' overall pricing expectations.
Via eWeek.
Image via DewantoroNetwork.
Mar 5 2009
The IDC has released its latest prediction for the state of the world PC market on Thursday. The new report shows PC sales continuing to drop in 2009 before rising once more in 2010.
The 2009 drop will come in at about 4.5%, a bit worse than its previous anticipation of 3.8% back in December. The focus for these drops are rising unemployment and drops in consumer spending this year, according to IDC research manager David Daoud.
He expects consumers to wait until 2010 to make PC purchases, but in the mean time, our favorite sub-industry is expected to flourish: netbooks.
Netbook shipments hit 10 million last year, but in 2009, the IDC thinks that number will double. Whereas a year ago netbook technology was in its infancy, these rising sales prove that consumers like netbooks and are comfortable buying them.
Growth in laptop shipments, which should grow by about 6 million in 2009, will also boost netbook sales.
Be sure to check out another optimistic projection by ABI Research, which puts netbook sales by 2013 at 139 million.
Via PCWorld.