At the most recent Ubuntu Developer Summit (UDS), part of the discussion revolved around the changes that would be coming to the default applications released with the Ubuntu Netbook Edition 10.10 software package.
One item on the list of changes is in regards to the default browser that comes with the Ubuntu software.  Instead of using Mozilla Firefox as the default web browser, Google Chrome might serve as its replacement.  Whether or not this change will happen will depend on if there is enough storage space available.
The proposition is that Chromium will be used until the software's Alpha 3 stage, at which point further decisions regarding which will be the default browser as part of Ubuntu Netbook Edition (UNE) will be announced.
Via UbuntuHQ.
May 10 2010
If you want to be able to boot up your netbook at a super fast pace, you should try Ubuntu Light.  This version of Ubuntu will allow you to boot up your computers in 7 seconds flat.  Even though the naming convention of the platform may be misleading, this Linux distribution is by no means light on performance.  It still offers all the relevant tools that come with any standard desktop operating system, including access to a web browser and office suite, security features, and compatibility with lots of third party applications.
The tried and tested hardware that allowed Ubuntu Light to boot up in 7 seconds was a Dell Inspiron Mini 10v netbook with a 1.6GHz Intel Atom N270 processor.  Given that the processor is a bit dated, I'm sure the newer netbooks would have equal if not better performance in terms of boot up times.
Via UberGizmo.
Mar 21 2010
Ubuntu 10.04 Beta 1 is finally out, a month before the version's final release.  Lucid Lynx, as it is codenamed, is a major release which will replace 8.04 for long-term support (LTS).  That means Canonical will support the desktop version for three years and the server version for five.  The most noticeable difference come in a sudden shift of theme and coloring.  Gone is the famous (or infamous) brown theme we had grown up with, and replaced with a theme that is distinctly purple.  This represents the beginning of a potentially different philosophy of Ubuntu Linux in general.
Aside from the surface changes, the focus of Ubuntu 10.04 is the social world. The MeMenu is supposed to integrate social networking into the operating system.  Gwibber plays a much more dominate role now, providing the micro-blogging interface. Firefox now has Yahoo! as its primary search engine and homepage, GIMP has been dropped, but Pitivi, a simple video-editor, has been added.  Also, the nVidia-restricted drivers have been updated, but not selected by default.  Instead, Canonical is encouraging usage of the open-source nouveau drivers.
Expect the final release to be out in April, but feel free to download an ISO or upgrade your current version of 9.10.
Via Ars Technica
Jan 31 2010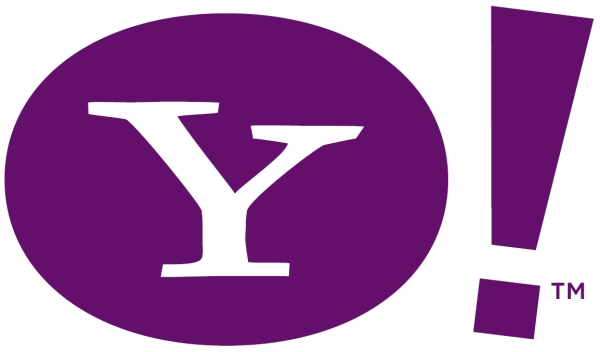 A peculiar announcement came from Ubuntu's development staff earlier this week.  On Tuesday, Rick Spencer of Canonical posted that it planned on making several minor and ultimately cosmetic changes to Firefox on Ubuntu's next release.  The first is relatively benign, making the default Firefox homepage be the selected default search engine for Firefox's search bar. However, the interesting part is that the new default search engine for Ubuntu will no longer be Google, but instead Yahoo!. This also effectively makes Yahoo! the new default home page.
So what's Canonical's explanation for this sudden and strange shift? It seems to be that the company has established a new revenue sharing deal with Yahoo! in order to help fund the Ubuntu project.  However, this will undoubtedly be unsavory to much of the original Ubuntu base for a number of reasons.
First of all, it arguably shows  that Canonical is caving into corporatism and losing the puritanical openness it's known for.  Secondly, Yahoo! is now powered by Bing, which means this effectively becomes a revenue sharing deal between Canonical and Microsoft.
Google already has two distributions of Linux (albeit each is far from traditional distros) in the works –  Android and Chrome OS – and Microsoft has ownership over one of the most major players of Linux, Novell's SUSE.  Whether or not Microsoft has some sort of interest in Ubuntu is unsure at best, and is probably unlikely.  However one thing is evident: major corporations will play a role in shaping Linux and open-source's fate, regardless of what its users and adherents would wish.
Via Canonical Development Boards, image via Yahoo!.
Nov 4 2009
ABI Research, whose recent projections for the netbook industry expected 35 million netbook sales for 2009, announced that in 2009 Linux will represent 32% of netbook sales. Microsoft, on the other hand, claims the number is around 7%.
Furthermore, ABI says Linux wil overtake Windows by 2013 due to netbook sales in less-developed countries.
An increasing number of netbooks running on the ARM processor are expected to propel Linux over Windows as the leading processor by 2013. This is expected to be driven by consumers in less-developed countries that buy a Linux netbook as their primary PC.
How will Microsoft react to the increased presence of Linux? Maybe it'll start discounting the price for Windows Embedded CE or Windows Mobile, versions of the OS that are able to run on ARM processors within netbooks.
Via ComputerWorld.
Oct 29 2009
The latest version of Ubuntu is available for download today. Unbuntu Netbook Remix 9.10 is the last interim release before the third Long Term Support Edition. All Ubuntu forks (including Kubuntu and Xubuntu) have also been updated to version 9.10.
Ubuntu Netbook Remix 9.10 includes several changes from previous versions. Ext4 has replaced ext3 as the default file-system, empathy has replaced Pidgin as the instant messaging client, and the Palimpsest Disk Utility has replaced GParted as the partition manager. There are also several updates featured in Ubuntu 9.10, including updating the GRUB boot loader to version 2, Firefox to version 3.5, and GNOME to version 2.28.
If you're interested in learning more about Ubuntu Netbook Remix 9.10 or getting it for your netbook, you can download it here.
Via TomsHardware.
Aug 22 2009
There's a netbook out there that's been getting a lot of attention from the community but little from other sectors in the tech industry – the System76 Starling netbook running Ubuntu 9.04.
Designed by Denver-based System76, the 10-inch Linux netbook runs an Intel Atom N270 CPU and has a 160 GB hard disk drive. These specs are pretty standard nowadays.
Other features include a 1024 x 600 pixel resolution, VGA webcam, Ethernet, three USB ports and a slot for SD cards.
The System76 Starling netbook is reminiscient of the ZaReason Terra A20, but features softer angles and a beveled black design.
Via DesktopLinux.
Aug 13 2009
Linux PC retailer ZaReason is putting a 10-inch netbook into the market, known as the Terra A20. It's got the standard lineup of an Atom N270 CPU, 1 GB of RAM, 1024 x 600 pixels, and a 160 GB hard drive, but distinguishes itself from the competition with some configuration selections you can't find elsewhere.
The ZaReason Terra A20 can be upgraded to 2 GB of RAM or add a WCDMA 3G module for an extra fee. Other options include a wide variety of storage drives such as 5,400 RPM hard disk drives in 160 GB, 320 GB or 500 GB, a 7,200 RPM drive in 160 GB or 320 GB, or solid-state drives in 16 GB, 80GB, or 160 GB.
The best HDD will bring the $349 netbook to a full $599, however. It seems unlikely that too many consumers will choose those options but it's still nice to have the door open to do so.
OSes available on the Terra A20 netbook include Ubuntu 9.04, Kubuntu 9.04, and Edubuntu 9.04. You can get the netbook at the same price with no OS installed.
The new machine comes in black or mocha.
Via WorksWithU.
Jun 10 2009
Netbook users have grown fonder of Linux recently, following the releases of such netbook-specific operating systems as Ubuntu Netbook Remix 9.04 and the beta of Moblin 2.0. Quick-boot has always been an attraction of Linux, and according to developer Scott James Remnant we're going to see Linux netbook boot times fall to a mere 10 seconds by Ubuntu 10.04.
At the Ubuntu Developer Summit in Barcelona, Remnant explaine that boot times in Ubuntu 8.10 (65 seconds) dropped to 25 seconds by 9.04. He thinks that by next year's version 10.04, which is to follow 9.10 (Karmic Koala), the number could be even smaller.
He used the Dell Mini 9 netbook, which comes with Ubuntu pre-installed, to benchmark the OS. Though the Mini 9 was chosen to achieve consistent data, the 10 second goal is in fact for desktop Ubuntu. However, in Remnant's view, that will allow netbook boot times to be even faster.
"10 [seconds] is a good number, especially for a generic, hardware agnostic, non-stripped down Linux distribution. From that starting point, development teams will be able to customise and tailor Ubuntu for specific hardware—and the OEM team will be able to produce custom Remixes of Ubuntu that boot even faster," he wrote. "I think it likely that we'll match Moblin's 5 [second] benchmark on similar hardware, with a device-tailored Moblin-based remix of Ubuntu."
It sounds promising. If Netbook Remix 10.04 could boot a netbook in under 10 seconds, I'd certainly be a convert. Who else is with me?
Via ArsTechnica.
Feb 28 2009
Phone manufacturers' adaptation to the netbook craze hasn't stopped with the LG X120. The new kid on the block is Nokia, or so some recent clues have led us to believe.
Nokia didn't say 'netbook' just yet, but in an interview covered by Reuters the manufacturer spoke a lot about the convergence of PC and mobile technology. They're "looking very actively" to join that market, but specifics are scant. IThe whole thing reeks of netbook though, so more investigation is warranted.
But how would Nokia make its entrance? An Atom machine might be a cheap choice, but another suggestion mentioned by Arstechnica would be an ARM-Linux combo.
The expectation is that a 2009 or 2010 Nokia netbook would benefit from the Atom or the upcoming Intel Moorestown, as near-term ARM options are somewhat limited. However, a netbook delivered by 2011 would most likely stick to ARM hardware, "in order to leverage Nokia's substantial investments in ARM hardware and software, and in an ARM-based supply chain."
But why Linux for a Nokia netbook?
The first reason is quite simple – Nokia has put a lot of money into ARM Linux platforms, such as the Maemo operating system. Also, Nokia sponsored a group known as the Handheld Mojo team to design an unofficial Ubuntu port specific to ARM processors. Canonical announced its own ARM port due around the time of the Ubuntu 9.04 release this April. With all that cash going to ARM, it's looking like Nokia will want to see something for its efforts. Arstechnica summed it up:
"So Nokia could adapt Maemo to make it netbook-friendly, it could adopt the Ubuntu ARM port, or it could create a hybrid that leverages components of both. The hybrid possibility isn't as far-fetched as it sounds in this case, as there is a lot of overlap between the technologies that are used in Ubuntu and in Maemo… There are a lot of shared components at many different layers of the stack."
Throwing Linux into the mix might be a smart choice considering some of its recent successes, so we're definitely fascinated by the idea of a Nokia netbook.
Via Arstechnica.
Nov 17 2008
The UK-based mobile phone chip designer ARM recently announced that it will feature Ubuntu, the open-source Linux operating system, on its upcoming netbooks.
Noting that ARM is known for the long battery life of its mobile phones, analysts believe the joined forces will produce something ideal – efficient, light-weight, cheap netbooks. Increased battery life is enticing for buyers, for whom netbooks' compatiability with their busy schedules is a main concern.
ARM's Vice President of Marketing Ian Drew said the aspect of mobile devices that is most quickly growing is "the always-on experience." Increased battery life will be a necessity in the coming months as the emphasis on this feature continues to grow.
"The release of a full Ubuntu desktop distribution supporting latest ARM technology will enable rapid growth, with internet everywhere, connected ultra portable devices," Drew continued, emphasizing the positive prospects of the partnership.
The ARMv7 architecture, including ARM Cortex-A8 and Cortex-A9 processor-based systems, are expected to be the aspects utilized by the Ubuntu Desktop OS.
The COO of Canonical, Ubuntu's commercial sponsor, focused on the varied choices this partnership will give consumers, stating that "[ensuring] that a fully-functional, optimised Ubuntu distribution is available to the ARM ecosystem" will offer "wider choice for consumers looking for the best operating system for their digital lifestyles."
"This is a natural development for Ubuntu, driven by the demand from manufacturers for an ARM technology-based version."
It is likely that this partnership will create even more competition with Intel's Atom, especially given the recent announcement from AMD.
According to Rob Coombs, Director of Mobile Marketing at ARM, the first devices should be seen around the time of the June Computex show next year. We'll keep an eye out.
Nov 16 2008
It's turning out to be quite the week for new netbook releases! The Dell Inspiron Mini 12, which has been available in Japan for some time now, has become available in the USA.
The Mini 12 sports a massive 12 inch display, one of the largest screens seen in netbooks so far. It starts at a moderately pricey $549.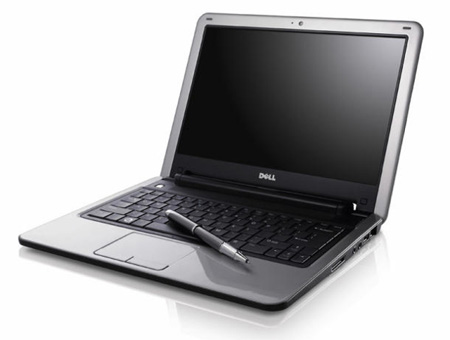 This new release is yet another example of Dell's willingness to gamble on the new netbook market and take hold early. This attitude is a stark contrast to those of companies such as Apple, whose conservatism may save them a lot of money or lose them just as much.
Dell had previously taken strides into the netbook market with its Mini 9 last September, which was a cheap $349 but had only  4 GB of disk storage and lacked bluetooth. The Mini 9 also only came with Linux's Ubuntu, charging an extra $50 for XP. Its 9 inch screen was a more standard size for netbooks.
The new Mini 12, to contrast, has bluetooth and will run Vista Home Edition. Its operating system has been criticized as a poor choice for netbooks, with detractors citing its resource demand and lack of features to compensate. There is unfortunately no option to get the Mini 12 loaded with XP, which puts the new netbook in some danger. Otherwise, it is exceptional for its laptop-like screen size and good looks and its netbook features.
It will come in both white and black.
Some specs:
Intel Atom 1.33 GHz, 533 MHz bus, 512k cache
Windows Vista Home Basic
12.1 inch screen @ 1280×800
1GB RAM @ 533MHz
40GB hard drive @ 4200 RPM
No optical drive
Wireless 802.11g
Integrated webcam
Bluetooth 2.0
3 USB 2.0 ports
VGA video connector
Audio in/out
3-in-1 media card reader
Megabit Ethernet
0.92″ thick
2.72 lbs