If you weren't able to get in on all the Black Friday netbook action, here are some Cyber Monday Windows 7 netbook deals to check out.
Dell Insprion Mini 10v – Touting the standard 10.1″ screen display, 1.6GHz Intel Atom N270 processor, and 1 GB of RAM, the Dell Inspiron Mini 10V netbook is available on Dell.com for $299, a $98 discount from the original price of $398.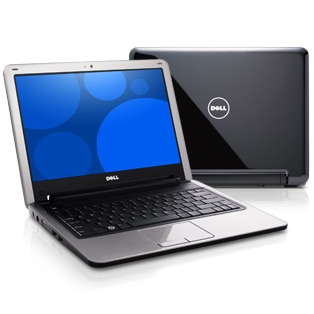 Dell Inspiron Mini 10 – Also equipped with a 10.1″ screen display, 1.6GHz Intel Atom N270 processor, and 1 GB of RAM, in addition to a 1.3 megapixel webcam and HD TV tuner, the Dell Inspiron Mini 10 netbook will be available at Walmart.com for $398 with free shipping. In comparison, it sells for $499 on Dell's website.
Toshiba Mini NB205 – This 10.1″ netbook boasts 1 GB of RAM, a 1.66GHz Intel Atom N280 processor, and a battery that can last up to 9 hours. You can grab your very own Toshiba Mini at Amazon.com for $329, which includes a $50 discount from the original price of $379.
Acer Aspire One AOD250 – Available at Walmart.com for $328 (with free shipping), this netbook's tech specs are no deviation from the standard. It has a 10.1″ screen display, a 1.6GHz Intel Atom N270 processor, and 1 GB of RAM. At least it has a 6 hour battery.
HP Mini 110 – Equipped with a 10.1″ screen display, a 1.6GHz Intel Atom N270 processor, and 1 GB of RAM, this Mini is available at Kmart.com for $309.99. That's only $20 off the original price, but a discount nonetheless.
This year, netbooks are on fire and Windows 7 is hot hot hot, so if you're interested you'd better get to these sizzling deals before they're gone. Otherwise, if none of these netbooks tickle your fancy, check out some of our previous Cyber Monday articles for more great deals. Happy (online) shopping!
Via RedmondPie.
Apr 19 2009
We all appreciate the idea of Microsoft trying to conform more to the low-cost concept of netbooks, especially in light of the fact that its Windows 7 OS is set to be more expensive than ever.  Unfortunately, the corporation seems to have missed the point, with a recent development saying that Microsoft is intending to hobble Windows 7 for netbooks unless consumers pay for a pricey upgrade.
Consumers will be limited to running three applications at a time on Windows 7 if they don't pay more money. It's an idea that might hold its water if Linux didn't exist or Windows XP didn't work fine on a netbook, but that's not the world we live in.
Microsoft is clearly displaying that it is incompatible with the concept of netbooks. Windows operating systems aren't  lightning quick or economical, and it's seeming difficult for Microsoft to reconcile its goal of high profit margins with the reality that netbooks are a market they want to keep being a part of. It's really up to consumers how long they're going to endure Microsoft's antics, and what they're willing to handle before switching to a new OS entirely.
Via The WSJ.
Jan 16 2009
CNet recently published a test of the now-available Windows 7 beta on a netbook.
Windows 7 has been rumored to work very well with computer systems using the Intel Atom, to contrast with Vista which as seemed sluggish. The one exception to this is the Sony Vaio P, which uses an Atom but bumps RAM up to 2 GB.
They installed the beta on "a typical netbook," which according to the pictures was an MSI Wind, but we wish they'd specified the model. The only initial problem with booting the OS was that it didn't detect the wireless card, but that was resolved.
CNet's iTunes benchmark test found, in fact, similar scores to the same test evaluating Windows XP. XP was actually a bit faster, completing the test in 743 seconds as compared with Windows 7's 760.
According to "anecdotal use," however, CNet reports that the Windows 7 interface "responded quicker and hung less frequently than Vista."
The question remains: is Windows 7 really a legitimate option for netbooks? Microsoft is rumored to be working on a netbook-specific version of Windows 7, an interesting prospect, so XP may be retired in the near future.
Via CNet.