At the most recent Ubuntu Developer Summit (UDS), part of the discussion revolved around the changes that would be coming to the default applications released with the Ubuntu Netbook Edition 10.10 software package.
One item on the list of changes is in regards to the default browser that comes with the Ubuntu software.  Instead of using Mozilla Firefox as the default web browser, Google Chrome might serve as its replacement.  Whether or not this change will happen will depend on if there is enough storage space available.
The proposition is that Chromium will be used until the software's Alpha 3 stage, at which point further decisions regarding which will be the default browser as part of Ubuntu Netbook Edition (UNE) will be announced.
Via UbuntuHQ.
May 10 2010
If you want to be able to boot up your netbook at a super fast pace, you should try Ubuntu Light.  This version of Ubuntu will allow you to boot up your computers in 7 seconds flat.  Even though the naming convention of the platform may be misleading, this Linux distribution is by no means light on performance.  It still offers all the relevant tools that come with any standard desktop operating system, including access to a web browser and office suite, security features, and compatibility with lots of third party applications.
The tried and tested hardware that allowed Ubuntu Light to boot up in 7 seconds was a Dell Inspiron Mini 10v netbook with a 1.6GHz Intel Atom N270 processor.  Given that the processor is a bit dated, I'm sure the newer netbooks would have equal if not better performance in terms of boot up times.
Via UberGizmo.
Apr 4 2010
When Asus brought out the Eee PC in 2007, it had a promise of providing a stripped down laptop with a low cost.  That original vision has all but disappeared in many modern netbooks, as the phrase has become ubiquitous with a portable PC with somewhere between 9-12 inches of screen space. It is not surprising to see $500 netbooks now, competing against budget-friendly 15″ notebooks.
Fortunately for businesses in the developing world, IBM, Canonical, and Simmtronics are working to reverse this trend.  The new Simmbook provides a very spartan last-generation netbook configuration.  You know the drill: Intel Atom N270 1.6 GHz, 10″ LCD with 1024×600 resolution, the essentials.  More notably, they will run Ubuntu, presumably to save cost and are being paired up with IBMs productivity suite Lotus, pre-installed.  They are designed to work with IBM's cloud solutions and are obviously very work-centric.  The most important point, of course, is the price:  starting at $190.  That is  old-school Eee PC cheap.
These are business machines and probably will not be used by many home consumers. Still, it would be nice to see this trend continue back into the general netbook market and keep the netbook from becoming a novelty "toy" computer for those who can afford it.
Via Engadget, image via Simmtronics
Mar 21 2010
Ubuntu 10.04 Beta 1 is finally out, a month before the version's final release.  Lucid Lynx, as it is codenamed, is a major release which will replace 8.04 for long-term support (LTS).  That means Canonical will support the desktop version for three years and the server version for five.  The most noticeable difference come in a sudden shift of theme and coloring.  Gone is the famous (or infamous) brown theme we had grown up with, and replaced with a theme that is distinctly purple.  This represents the beginning of a potentially different philosophy of Ubuntu Linux in general.
Aside from the surface changes, the focus of Ubuntu 10.04 is the social world. The MeMenu is supposed to integrate social networking into the operating system.  Gwibber plays a much more dominate role now, providing the micro-blogging interface. Firefox now has Yahoo! as its primary search engine and homepage, GIMP has been dropped, but Pitivi, a simple video-editor, has been added.  Also, the nVidia-restricted drivers have been updated, but not selected by default.  Instead, Canonical is encouraging usage of the open-source nouveau drivers.
Expect the final release to be out in April, but feel free to download an ISO or upgrade your current version of 9.10.
Via Ars Technica
Feb 8 2010
Ubuntu Netbook Edition probably is the best shot for a layman's attempt at Linux on a netbook.  Surprisingly, Ubuntu now appears to be making strange software decisions left and right.  Canonical has announced that UNE 10.04 will not come with OpenOffice, long deemed the open-source Microsoft Office challenger, and will change the default office service to Google Docs.
Now, while the premise and case for Web 3.0 and Cloud Computing seems strong, Google Docs has oft been criticized as an incomplete suite, with limited functionality at best. It does not have the same richness which makes OpenOffice at least comparable to Microsoft Office. Also, this decision comes in stark contrast to Canonical's move to ditch Google as the primary search engine for Firefox.
Other software changes include the fact that Gimp has been removed from Ubuntu Desktop 10.04 and graphics programs in general from UNE, Tomboy Notes removed from UNE, and gbrainy (a brain teaser game) has been added.  While it's understood that developers are trying to optimize application selection for netbook users, they run the risk of alienating Linux newcomers by limiting their options.
Via Slashdot.
Jan 31 2010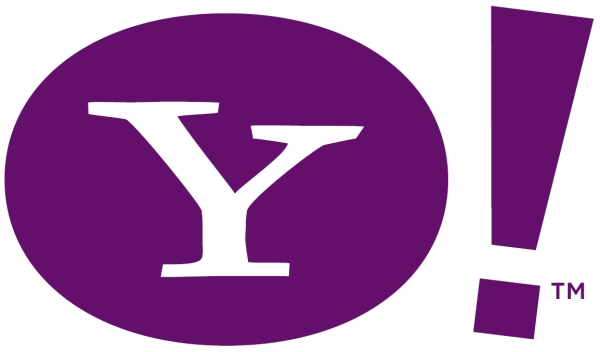 A peculiar announcement came from Ubuntu's development staff earlier this week.  On Tuesday, Rick Spencer of Canonical posted that it planned on making several minor and ultimately cosmetic changes to Firefox on Ubuntu's next release.  The first is relatively benign, making the default Firefox homepage be the selected default search engine for Firefox's search bar. However, the interesting part is that the new default search engine for Ubuntu will no longer be Google, but instead Yahoo!. This also effectively makes Yahoo! the new default home page.
So what's Canonical's explanation for this sudden and strange shift? It seems to be that the company has established a new revenue sharing deal with Yahoo! in order to help fund the Ubuntu project.  However, this will undoubtedly be unsavory to much of the original Ubuntu base for a number of reasons.
First of all, it arguably shows  that Canonical is caving into corporatism and losing the puritanical openness it's known for.  Secondly, Yahoo! is now powered by Bing, which means this effectively becomes a revenue sharing deal between Canonical and Microsoft.
Google already has two distributions of Linux (albeit each is far from traditional distros) in the works –  Android and Chrome OS – and Microsoft has ownership over one of the most major players of Linux, Novell's SUSE.  Whether or not Microsoft has some sort of interest in Ubuntu is unsure at best, and is probably unlikely.  However one thing is evident: major corporations will play a role in shaping Linux and open-source's fate, regardless of what its users and adherents would wish.
Via Canonical Development Boards, image via Yahoo!.
Nov 17 2009
Canonical has hinted that Ubuntu Netbook Remix is going to be renamed Ubuntu Netbook Edition, as found in the Blueprint for Ubuntu 10.04.
The change is more symbolic than anything, but it is a sign that netbooks are starting to get more dedicated attention. This may also be a move by Canonical to contrast the specificity of its products with  Microsoft's. Microsoft offers OEMs a crippled version of Windows 7 in newer netbooks, and if netbook users get the hint that Canonical gives a damn about them, they may be more willing to make the switch.
Netbook Remix is mostly distinguished from ordinary Ubuntu Linux by using a series of categories (Accessories, Games, Internet, Office, etc.) rather than dropdown menus in the interface.
If you just can't wait, you can get Ubuntu Netbook Remix from Canonical here.
Via OMGUbuntu.
Nov 4 2009
ABI Research, whose recent projections for the netbook industry expected 35 million netbook sales for 2009, announced that in 2009 Linux will represent 32% of netbook sales. Microsoft, on the other hand, claims the number is around 7%.
Furthermore, ABI says Linux wil overtake Windows by 2013 due to netbook sales in less-developed countries.
An increasing number of netbooks running on the ARM processor are expected to propel Linux over Windows as the leading processor by 2013. This is expected to be driven by consumers in less-developed countries that buy a Linux netbook as their primary PC.
How will Microsoft react to the increased presence of Linux? Maybe it'll start discounting the price for Windows Embedded CE or Windows Mobile, versions of the OS that are able to run on ARM processors within netbooks.
Via ComputerWorld.
Oct 29 2009
The latest version of Ubuntu is available for download today. Unbuntu Netbook Remix 9.10 is the last interim release before the third Long Term Support Edition. All Ubuntu forks (including Kubuntu and Xubuntu) have also been updated to version 9.10.
Ubuntu Netbook Remix 9.10 includes several changes from previous versions. Ext4 has replaced ext3 as the default file-system, empathy has replaced Pidgin as the instant messaging client, and the Palimpsest Disk Utility has replaced GParted as the partition manager. There are also several updates featured in Ubuntu 9.10, including updating the GRUB boot loader to version 2, Firefox to version 3.5, and GNOME to version 2.28.
If you're interested in learning more about Ubuntu Netbook Remix 9.10 or getting it for your netbook, you can download it here.
Via TomsHardware.
Oct 9 2009
Here's another example of a company breaking into the netbook segment of the portable PC market. Kogan is famous for cheap, online-only AV products (mostly TVs) but has recently introduced the Agora Netbook.
Many companies tend to enter the segment with something unique, but that doesn't really seem to be the case with Kogan. The Agora netbook has a 10.1″ screen display with 1024×600 resolution, is powered by a 1.6GHz Intel Atom N270 processor, has an Intel GMA 950 graphics chipset and a 160 GB hard drive – pretty typical specs for a netbook.
At least Kogan can boast about equipping their netbooks with Linux, if that's even something to boast about. The netbook uses gOS, which is a Google-heavy Ubuntu port, and many of the applications included with the machine live in the Google Cloud. The six-celled battery that comes with the netbook is also angled at a good degree that's comfortable for users to type at and the keyboard size is reasonable.
Via PCAuthority.
Sep 11 2009
Have a low-power processor on your netbook? Here's a remedy. Ubuntu Linux's Easy Peasy distribution is designed to make netbooks run more efficiently.
Easy Peasy can be installed onto your netbook via a disc or a USB drive. Both methods have a LiveCD component, which means that you'll be able to test out the software before fully installing it onto your netbook.
By default, Easy Peasy boots into a customized menu (shown below) with large icons and menu items. If you're not into the larger-sized features, you can always revert to a regular GNOME-style desktop. Besides that, there's not much else (if anything) that needs to be done after the initial installation. You'll be able to do what you want – browse the net, watch videos, etc.
Have fun!
Via LifeHacker.
Sep 3 2009
The newest version of Ubuntu Netbook Remix is here, and though it's just a touch-up of the old version, the interface has been amended in some pretty appealing ways.
This version is called Ubuntu 9.10 Karmic Koala Alpha 4 Netbook Remix, and it gives you more access to the desktop while still allowing use of the UNR program launcher you may be familiar with. Menus are resizeable for this purpose, and folder animations have also been reintroduced.
You can get Ubuntu 9.10 Alpha 4 from Canonical, as always.
Aug 22 2009
There's a netbook out there that's been getting a lot of attention from the community but little from other sectors in the tech industry – the System76 Starling netbook running Ubuntu 9.04.
Designed by Denver-based System76, the 10-inch Linux netbook runs an Intel Atom N270 CPU and has a 160 GB hard disk drive. These specs are pretty standard nowadays.
Other features include a 1024 x 600 pixel resolution, VGA webcam, Ethernet, three USB ports and a slot for SD cards.
The System76 Starling netbook is reminiscient of the ZaReason Terra A20, but features softer angles and a beveled black design.
Via DesktopLinux.